Places of interest
---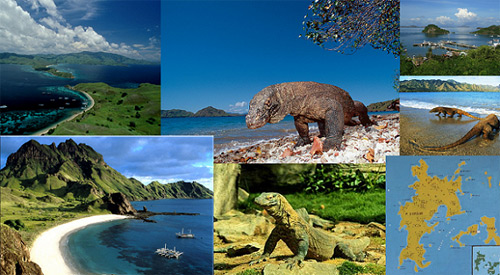 Lasiana Beach
An ideal tourist recreation spot, near the capital city where the beach faces westward to watch beautiful sunsets. Lusiana has been chosen as the port for 1996 Around - the World Sailing Competition started in England, and the yearly Darwin - Kupang yacht Race.
Camplong
A lovely community about 45 km from Kupang with regular market days and a natural swimming pool, where traditionally people bathe, do their laundry, and socialize. Camplong is also a forest reserve where some scarce animals, such as deer (Cervus Timorensis), parrots, monkeys, etc. in the reservation, are protected.
Tablolong
Tablolong is a beautiful place, about 23 Km from Kupang, with white sandy beach and crystal water good for water sport recreation. Tablolong is also chosen as the base for Kupang Local Bill fish Fishing Tournament.
Oenesu
Oenesu is the waterfall spot in beautiful natural panorama. It is located on the middle of Kupang and Tablolong.
Soe
A town (110 km from Kupang) noted for its cool weather, beautiful flowers, and good fruits. Soe is, after all, a dull sprawl of wooden and corrugated-tin-roofed houses.
Ende
This town contains the home in-exile of former and first Indonesian president, Soekarno, while in banishment during the early period of nationalist movements in 1936. The house has been repaired and is today a museum.
Lamalera Whale Hunting
Lamalera on Lembata Island is a whaling village. In May to September make up the whale-hunting season for the people of Lamalera. Using simple traditional tools as small rowboats and the hand thrown harpoons, the hunters sail out to hunt these giant creatures of the sea. The catch is either consumed or sold.
Anakalang
The village is about 20 km from Waikabubak with its large graveyard (the largest megalithic tombs in Sumba). The tombs are always with unusual carvings. Anakalang is the site of "Purung Takadonga", an important mass marriage festival held every two years, on a date determinate by the full moon.

Latest News
Koja Doi Village is located in East Alok sub-district, Sikka Regency, East Nusa Tenggara (NTT). Visitors can access this village by boat with a travel time of about 40 minutes from Nangahale Harbor. Koja Doi is one of the tourist villages that won the Indonesia Sustainable Tourism Award (ISTA) from the Ministry of Tourism and Creative Economy. This village offers marine tourism, nature tourism, and cultural tourism. Koja Doi Village has several spot to visit, such as the site of the 1992 tsunami, a stone bridge, ancient rock hills, and…
---
West Sumba has a number of beaches that are destinations and attractions for its tourism sector. One of them is Marosi Beach. This beach is located in Lamboya District. You don't need long from Waikabubak to the location. Enough to travel overland for approximately one hour. In fact, you are also not charged a levy when entering this beach area. Marosi Beach is a beach that is completely empty of visitors. This is a recommended place for those of you who want to get rid of boredom from tired activities.…
---
Aili Beach in Central Sumba Regency, East Nusa Tenggara Province No one can deny the values of natural attractions like beaches, no? When it is about beautiful beaches, East Nusa Tenggara Province has many of them including the one called Aili Beach of Central Sumba Regency. To be exact, the location is in Konda Maloba Village and it resides in South Katikutana Sub-District. Like other beaches of NTT Province, this one is recognized for its pristine nuance and beautiful white sand. The good thing is that it resides in the…
---
Gunung Meja Waterfall in East Sumba Regency Aside from exotic beaches and interesting local culture, East Nusa Tenggara Province is the home to other tourist attractions including waterfalls. Well, one of them resides in East Sumba Regency, which is called Gunung Meja Waterfall. To be exact, the location is in Kuta Village and it belongs to Kanatang Sub-District. Have no worries. The distance is considered especially for those coming from Waingapu City. So, what makes it unique? Some locals call it the hidden nirvana waterfall due to its nice landscape…
---