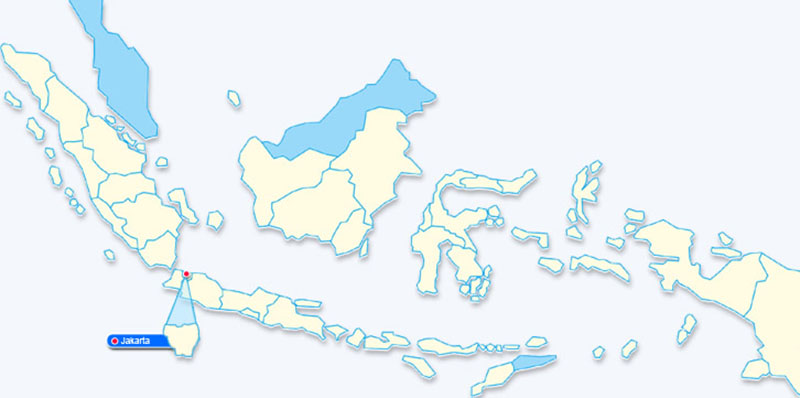 ---
Top Destinations
---
Bromo Mountain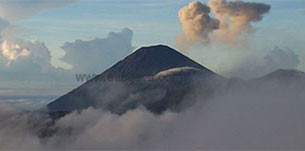 Bromo mountain, is the most popular destination in Indonesia that always been visited by both local or foreign. This mountain is also belongs to the Bromo Tengger Semeru National Park. Bromo Mountain is an active volcanic mountain that located in Probolinggo regency, East Java. At 2,329 meters (7,641 ft) it is not the highest peak after all, but is the most well know mountain.
Bawean Treasure Island

Bawean Island is one of wonderful island in Indonesia, precisely in East Java province area. This island has many tourists destinations which are not inferior to other tourist destinations in Indonesia. Besides its marine tourism,, lakes and waterfalls toursm, the visitors can also enjoy the culture of the indigenous people in Bawean Island.
South Sumatra Tourism

South Sumatra province since centuries ago also known as 'The Earth of Sriwijaya'. In the 7th century to the 12th century AD, this region was the center of Sriwijaya kingdom which also known as the largest and strongest maritime kingdom in the archipelago. Echoes and its influence even to Madagascar in Africa.
Ijen Crater

Ijen Crater or Kawah Ijen is the complex of volcanic area, which there is a crater of Ijen and its plateau, which has 2,600M and 8,660 M high. Ijen crater is located in three parts of regencies, which in Situbondo, Bondowoso, and Banyuwangi, East Java. This volcanic area become the most incredible and surreal volcanic area which has a gigantic turquois crater lake in East Java.
Komodo Island

Komodo National Park also has amazing underwater life. The divers states that Komodo island is one of the best dive sites in the world. With stunning views of sea bottom where there are 385 species of beautiful corals, mangroves and sea grass, as well as home to thousands fishes, 70 sponges species, 10 species of dolphins, 6 kinds of whales, green turtles, and various types of sharks and stingrays. The combination of a variety of vegetation in the park provide a good environment for different types of animals in this region
Jampit Coffee Plantations

Jampit coffee plantations, is an agro-tourism in Bondowoso managed by PTP Nusantara Kalista Jampit VII. This plantation is located 74 km to the east district Bondowoso. This plantation has 4000 hectares and is located at an altitude of 900 M above sea level.
Orangutan Destination

Orangutans are large apes that live in southeast Asia (on the islands of Borneo and Sumatra). These apes mostly live in trees (they are arboreal) and swing from branch to branch using their arms. There are many tour travel agents in Indonesia that will be happy to guide you to visit the Orangutan destination. In this site, presents to give you some information about how you can get the Orangutan destination. Mostly, the pictures and information here is about Orangutan tour in Borneo (Kalimantan) island, precisely located in Tanjung Putting National Park In Pangkalan Bun, Central Kalimantan - Indonesia.

Latest News
  Wae Rebo Wae Rebo is one of Indonesia's precious destinations in the formn of an old Manggaraian village. It situated in pleasant, isolated mountain scenery in Flores, East Nusa Tenggara. The village offers visitors a unique opportunity to see … Continue reading →
---
Alas River Alas River is located in Aceh Province, and this is the longest river in the province that passes through Gunung Lauser national park, continues to flow to the Indian Ocean. This river is located along the Southeast Aceh … Continue reading →
---
  Siberut Island Becomes part of Mentawai Islands, Siberut is the largest island at the northernmost and becomes the main important island for Mentawai People.  The Mentawai tribe still maintains the lifestyle and traditions passed down from their ancestors from … Continue reading →
---
Tanjung Puting is one of the natural wonders of the world. You may not believe this after you have been there only two days or three days, but after the fourth or fifth day something happens. Tanjung Puting is covered … Continue reading →
---