Kupang - Nemberala Beach – Rote Island
---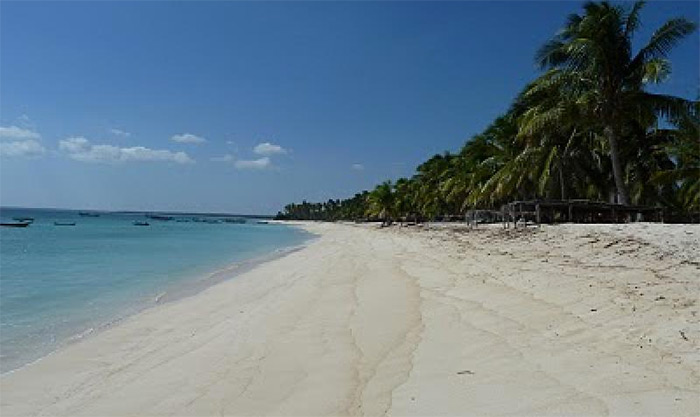 Rote Island in East Nusa Tenggara has beautiful beach named Nemberala. The beach is perfect to do all activities that you love, from trekking to water activities. It is so comfortable that once you have arrived at Nemberala beach you will feel relaxed and peaceful.
You can visit Nemberala beach at the right time so that you can do water activities, like surfing at the best time. This beach known for its beautiful white sand and captivating as well as waves are very nice and interesting that is very challenging for surfers. Even the local government establish international surfing competitions that is held in September-October every year. The local people living around the beach also has unique culture. Their traditional way of life interests visitors who come to this beach. You can learn further about their culture when you visit this beach.
Location
Nembrala Beach is situated in a small island named Rote Island in East Nusa Tenggara. Precisely, the beach lies just the Southwest of Timor. This is at the tip of the southern part region of Indonesia. The total area of this island is only about 1,214 km2. With such small size, the island has many things to offer to visitors, including subtropical topography, unique culture and tropical waters.
You can reach Nemberala beach via Bali or Kupang. The beach actually lies in a remote location. This remote location indeed makes travel to this beach so special. It takes hard work to reach the beach, but this is not a waste. Your journey towards the island will be an incredible journey since you will see a magnificent view, a beach blessed with amazing panorama.
Activities
In Nemberala beach, there are many things you can do like fishing, swimming, surfing, and many more. Fishing is one of the most popular activities since the ocean around the beach has numerous species of fish. The most common species of fish you can find in the ocean include Dog Tooth Tuna, Spanish Mackerel, Yellow fin Tuna, Trevalli, Wahoo, , Sailfish, Sea Perch, Grouper and Marlin.
Another exciting activity is snorkeling. You can enjoy beautiful underwater life in this beach, including colorful live corals, larger pelagics and small reef fish as well as beautiful sea shells still alive with their occupants and an occasional octopus. Other activities include surfing, village trip and island hopping. Island hopping means you can visit other islands nearby such as Donna, Do'o and N'Doa.
Accommodation
You can find a luxurious resort near the beach. The resort provides complete facilities for visitors. You can take a rest in their comfortable bedrooms equipped with air conditioner. The resort also provides delicious menu, ranging from local to international menu. Moreover, the resort has panoramic view since it is built near the beach. You can enjoy the panorama of Nemberala beach from the resort and hear the sound of the waves hitting the rock along the coastline. This is an amazing experience.

Latest News
Koja Doi Village is located in East Alok sub-district, Sikka Regency, East Nusa Tenggara (NTT). Visitors can access this village by boat with a travel time of about 40 minutes from Nangahale Harbor. Koja Doi is one of the tourist villages that won the Indonesia Sustainable Tourism Award (ISTA) from the Ministry of Tourism and Creative Economy. This village offers marine tourism, nature tourism, and cultural tourism. Koja Doi Village has several spot to visit, such as the site of the 1992 tsunami, a stone bridge, ancient rock hills, and…
---
West Sumba has a number of beaches that are destinations and attractions for its tourism sector. One of them is Marosi Beach. This beach is located in Lamboya District. You don't need long from Waikabubak to the location. Enough to travel overland for approximately one hour. In fact, you are also not charged a levy when entering this beach area. Marosi Beach is a beach that is completely empty of visitors. This is a recommended place for those of you who want to get rid of boredom from tired activities.…
---
Aili Beach in Central Sumba Regency, East Nusa Tenggara Province No one can deny the values of natural attractions like beaches, no? When it is about beautiful beaches, East Nusa Tenggara Province has many of them including the one called Aili Beach of Central Sumba Regency. To be exact, the location is in Konda Maloba Village and it resides in South Katikutana Sub-District. Like other beaches of NTT Province, this one is recognized for its pristine nuance and beautiful white sand. The good thing is that it resides in the…
---
Gunung Meja Waterfall in East Sumba Regency Aside from exotic beaches and interesting local culture, East Nusa Tenggara Province is the home to other tourist attractions including waterfalls. Well, one of them resides in East Sumba Regency, which is called Gunung Meja Waterfall. To be exact, the location is in Kuta Village and it belongs to Kanatang Sub-District. Have no worries. The distance is considered especially for those coming from Waingapu City. So, what makes it unique? Some locals call it the hidden nirvana waterfall due to its nice landscape…
---