Adonara Island
---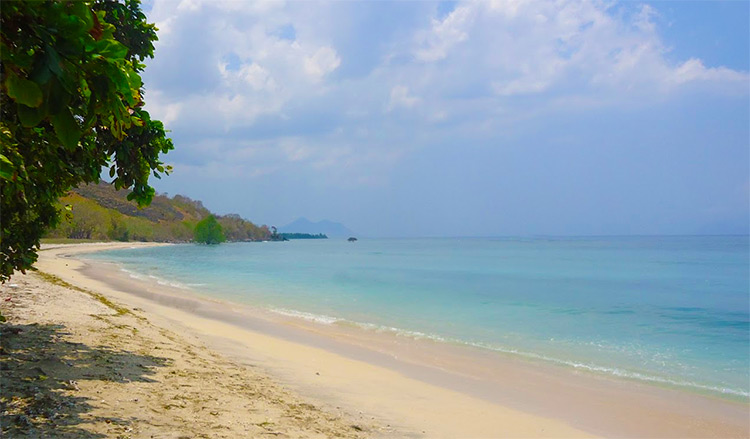 Adonara Island is a small island located in the eastern tip of Indonesia, precisely in NTT province (East Nusa Tenggara). Adonara Island area is 509 km², and its highest point 1,676 m. The island is bordered by Flores Sea in the north, Solor Strait in the south (separating Solor Island), and Lowotobi Strait in the west (separating Flores Island). To get Adonara Island can reach by boat from Larantuka city approximately 45 minutes to Waiwerang port on the island Adonara.
Adonara Island is also one of the island that has the most beautiful natural attractions in Indonesia, but so far not many people know how beautiful on Adonara Isalnd that no less beautiful with views on other islands in Indonesia. Adonara first is an empire that was founded in 1650.
Administratively, Adonara Island including of East Flores regency, East Nusa Tenggara Province, Indonesia. Adonara is one of the two main islands in the archipelago in the East Flores regency. Generally, people in Adonara Island is farming. Because the geographic conditions here are dry land agriculture. The main product of this agricultural are corn, tuber or cassava and plantation crops like coconut, tobacco, vanilla, chocolate and clove.
Adonara Island is part of East Flores regency by the capital is Larantuka. East Flores regency itself consists of three parts region, namely Flores Daratan (the eastern tip of Flores island), Adonara and Solor Island. Adonara consists of 8 districts region, namely:
Adonara district
West Adonara district
Central Adonara district
East Adonara district
Ile Boleng district
Kelubagolit / Klubagolit district
Witihama / Watihama district
Wotan Ulumado district
Besides the system of government, in Adonara also there is a system of government based on ethnicity. In a tribe there is a chieftain. In addition to a chief, there is also a group of people who played a role in the system of customs administration, namely the nobility or in Lamaholot language called Ata Kebelen.
Chieftain role in traditional ceremonies, traditional sanctions, and other things that are more spiritual. While Ata Kebelen usually hold the power of government (such as hamlet heads, village heads, village or district head). In between the two established a good relationship with each other and do not overstep their authority.

Latest News
Koja Doi Village is located in East Alok sub-district, Sikka Regency, East Nusa Tenggara (NTT). Visitors can access this village by boat with a travel time of about 40 minutes from Nangahale Harbor. Koja Doi is one of the tourist villages that won the Indonesia Sustainable Tourism Award (ISTA) from the Ministry of Tourism and Creative Economy. This village offers marine tourism, nature tourism, and cultural tourism. Koja Doi Village has several spot to visit, such as the site of the 1992 tsunami, a stone bridge, ancient rock hills, and…
---
West Sumba has a number of beaches that are destinations and attractions for its tourism sector. One of them is Marosi Beach. This beach is located in Lamboya District. You don't need long from Waikabubak to the location. Enough to travel overland for approximately one hour. In fact, you are also not charged a levy when entering this beach area. Marosi Beach is a beach that is completely empty of visitors. This is a recommended place for those of you who want to get rid of boredom from tired activities.…
---
Aili Beach in Central Sumba Regency, East Nusa Tenggara Province No one can deny the values of natural attractions like beaches, no? When it is about beautiful beaches, East Nusa Tenggara Province has many of them including the one called Aili Beach of Central Sumba Regency. To be exact, the location is in Konda Maloba Village and it resides in South Katikutana Sub-District. Like other beaches of NTT Province, this one is recognized for its pristine nuance and beautiful white sand. The good thing is that it resides in the…
---
Gunung Meja Waterfall in East Sumba Regency Aside from exotic beaches and interesting local culture, East Nusa Tenggara Province is the home to other tourist attractions including waterfalls. Well, one of them resides in East Sumba Regency, which is called Gunung Meja Waterfall. To be exact, the location is in Kuta Village and it belongs to Kanatang Sub-District. Have no worries. The distance is considered especially for those coming from Waingapu City. So, what makes it unique? Some locals call it the hidden nirvana waterfall due to its nice landscape…
---