Reaching Tunda Island in Banten Province
---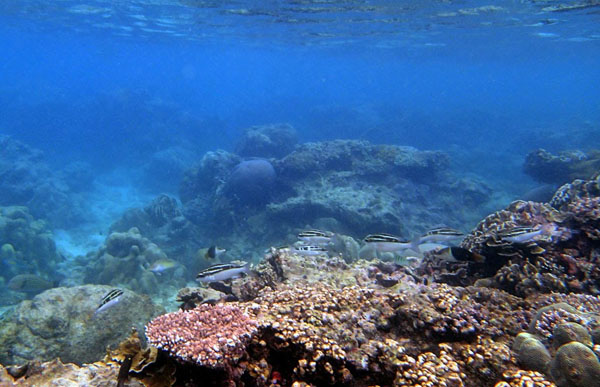 Banten Province is definitely an interesting vacation destination. Tunda Island is one of them. It belongs to Banten, after all. Not to mention it becomes an uncommon tourist spot for everyone. In order to reach the island, you should cross North Java Sea. To be exact, it is part of Serang Regency. In this small isle, you will find some villagers. They belong to Wargasara Village. Due to their friendliness, tourists get comfortable when spending a vacation in Tunda. In fact, you can get along well with them.
The Nuance
Once you reach Tunda Island, a comfortable and peaceful atmosphere will hit you. No wonder, it becomes a good spot to enjoy a family vacation. The island features a beautiful coast. The white sand and coconut trees may soothe you! On top of that, the seawater is quite calm. All visitors can swim in it wholeheartedly. The bright sky is another feature there. It reflects on the water plainly. During summer, the sea is warm. That means you can enjoy swimming in a comfortable manner. Do not forget to bring your kids!
Exploring Tunda Island
The main attraction on the island is the story behind such location. According to the locals, the island has the connection to Ancient Banten. Hasanuddin and his father came to island for resting. They used Tunda Island as a checkpoint prior to visiting Cirebon. However, bad weathered bothered their trip so they needed to postpone the journey. Tunda has the meaning of "to postpone". Thus, people named it that way. Today, tourists can learn the story from the villagers. For better communication, you should hire a local guide. He becomes your interpreter when communicating with people of Wargasara.
In Tunda Island, there are no local sellers. That means you cannot buy any souvenirs. It is because the island has the function to be a pure tourism destination. It is a place to relax and enjoy holidays. Apart from an interesting story, you can also enjoy great sea scenery. Some attractions are available, especially dolphins. If you love water sports, you can perform numerous activities like fishing, diving, and snorkeling. In the afternoon, the best activity is sunset sightseeing.
Another good thing in visiting Tunda Island is the cost of a vacation. What does it mean? You do not need to spend much money there. One thing, the rent fee of the boat can be quite expensive, especially during holidays. If you want to get a cheaper price, it is better to come with a group of people. A family vacation is a good idea, too. This way, you can share the cost of the boat with the other passengers.
Nearby Attractions
Panjang Island
Thousand Islands
How to Get There
So, how can you reach Tunda Island? It is actually easy. From Jakarta, you should use Kebon Jeruk – Merak Freeway. The exit is in East Serang Freeway. From there, you need to head to Karang Hantu Port. It is the gate to cross the sea. The sea trip takes roughly 2 hours. Have no worries. Beautiful sea scenery will be your companion. However, you should carry bottled water. The temperature can be quite hot, especially in summer. If necessary, you should prepare sunscreen.
Where to Stay

Latest News
Sawarna Beach Sawarna beach, that located in Lebak, Banten province is now becomes more popular to be visited. In a decade, this beach that located along the forest beach in line with Pelabuhan Ratu, raise as one of most-visited beach and entitled as a new pearl in Southern Banten. To reach Sawarna, the travelers from Jakarta can be start the journey from Tangerang, Tigaraksa and Malimping, Bayah. While, from Bandung, we can start from Pelabuhan Ratu, then down the coast to the west. Unfortunately, we have to ask to the…
---
Serang Serang is the capital of Banten Province and the administrative center of Serang Regency. The administrative center of the regency and the capital of the province is the independent municipality of Serang (Kota Serang). Serang is about 10 km from Old Banten, the province's former capital. Merak, a major port and ferry terminal, is located just west of the regency. Serang is bounded by Java Sea to the north, Tangerang Regency to the east, Lebak Regency and Pandeglang Regency to the south, and Cilegon to the west. Old Banten…
---
Pandeglang Pandeglang is a regency in Banten province with the capital of the same city. This rgency is bordered to the north of Serang, Lebak District in the East, and the Indonesian Ocean in the west and south. Its area also includes the island of Panaitan to the west, separated by the Strait of Panaitan, and number of small islands in the Indian Ocean, including the Deli Island and Tinjil Island. Ujung Kulon Peninsula is the most western tip in Java island, where there are wildlife reserves and there is…
---
Banten Banten is one of Indonesia Provinces that stand on the tip of Java Island. Formerly was a part of West Java Province, but on 2000 was separated and become a single province. The administrative city is located on Serang city. Banten at early begin was a port city with the busiest activity and prosperous people. Also, Banten was the most important port from Sunda Kingdom. When it was become a part of Sultanate of Banten, Banten became the biggest port city on South East Asia as big as Malaka…
---