Exploring Natural Conservation - Halimun Salak Mountain Park
---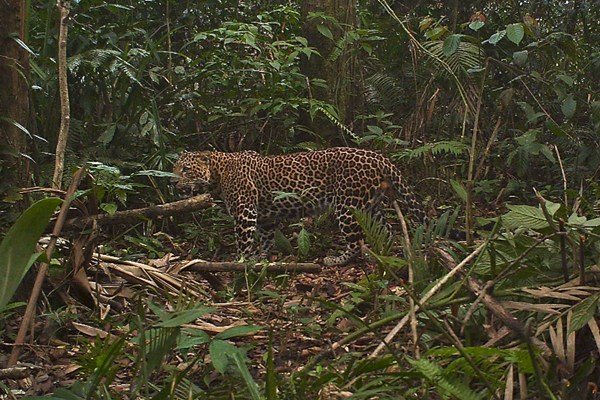 If you are visiting West Java, especially Banten, you should visit an interesting tourist spot called Halimun Salak Mountain Park. As the name suggests, it is actually a natural conservation. The size of this area is roughly 113,400 hectares. The government makes it as one of the most important conservations in Indonesia. It is the home of a tropical forest and two famous mountains. They are Mount Halimun and Salak. Today, it becomes a valuable vacation destination for tourists. Are you interested in visiting it? 
The Nuance
What can tourists enjoy in Halimun Salak Mountain Park? Well, it is mostly plants and trees. Apart from flora, you may encounter numerous types of animals. Some of them are considered endangered, actually. These include Javanese Eagle, Owa, and Javanese Leopard. In some parts of this location, you can also find local settlements. Most of them are the Baduy People and South Banten traditional villagers. Another unique part of the forest is the suspension bridge. It isn't quite wide, so people need to walk on it one at a time.
Exploring Halimun Salak Mountain Park
Halimun Salak Mountain Park is a suitable vacation destination for everyone. It doesn't have to young or old people. Even kids are allowed to explore the location with supervision. Instead of spending time in malls and other modern attractions, visiting natural conservation is considered better. Why is that? Visitors can value the beauty of nature! In such tropical forests, tourists are able to witness numerous types of flora and fauna. There are different species of tree as well. These include palms, agathis, parkis, and much more. You can even find several types of mushrooms. 
The forest also becomes the home of waterfalls and small rivers. These create an amusing atmosphere. Somehow, it can even boost your moods. As mentioned before, there is a famous suspension bridge. The name is Canopy Bridge. The length is about 125 meters and it is supported by 7 big trees. When it comes to the height, it is roughly 30 meters. The thing is you should cross the bridge one at a time. Also, the bridge can only accommodate 5 adults. That means it can be dangerous if you cross it with more than 5 people at the same time.
The next popular activity to do in Halimun Salak Mountain Park is trekking. You will be guided by a tour guide. He or she even teaches you about several types of plants and animals. Not to mention this expert may warn you regarding dangerous plants in the forest. Thus, you should follow his or her instruction well. Another attraction is witnessing the Glowing Mushroom. At night, it glows beautifully. It is because the mushroom contains phosphorous parts. As for the tip, you must apply mosquito repellant prior to exploring the forest. Somehow, many insects and mosquitos live there.
Nearby Attractions
Curug Cipiit
Curug Cimacan
How to Get There
Actually, Halimun Salak Mountain Park is situated near to Sukabumi. Thus, it becomes your primary destination. The park belongs to Kabandungan District. If you come from Jakarta, it takes 105 km. The trip costs 2-3 hours. It depends on your vehicle, though. If you use a good car, it can be faster. Also, the traffic may affect your trip. When it comes to the best route to reach the park, you can use Jagorawi Freeway. 
Where to Stay
Daun-Daun Hotel
Cempaka Ratu Villa

Latest News
Sawarna Beach Sawarna beach, that located in Lebak, Banten province is now becomes more popular to be visited. In a decade, this beach that located along the forest beach in line with Pelabuhan Ratu, raise as one of most-visited beach and entitled as a new pearl in Southern Banten. To reach Sawarna, the travelers from Jakarta can be start the journey from Tangerang, Tigaraksa and Malimping, Bayah. While, from Bandung, we can start from Pelabuhan Ratu, then down the coast to the west. Unfortunately, we have to ask to the…
---
Serang Serang is the capital of Banten Province and the administrative center of Serang Regency. The administrative center of the regency and the capital of the province is the independent municipality of Serang (Kota Serang). Serang is about 10 km from Old Banten, the province's former capital. Merak, a major port and ferry terminal, is located just west of the regency. Serang is bounded by Java Sea to the north, Tangerang Regency to the east, Lebak Regency and Pandeglang Regency to the south, and Cilegon to the west. Old Banten…
---
Pandeglang Pandeglang is a regency in Banten province with the capital of the same city. This rgency is bordered to the north of Serang, Lebak District in the East, and the Indonesian Ocean in the west and south. Its area also includes the island of Panaitan to the west, separated by the Strait of Panaitan, and number of small islands in the Indian Ocean, including the Deli Island and Tinjil Island. Ujung Kulon Peninsula is the most western tip in Java island, where there are wildlife reserves and there is…
---
Banten Banten is one of Indonesia Provinces that stand on the tip of Java Island. Formerly was a part of West Java Province, but on 2000 was separated and become a single province. The administrative city is located on Serang city. Banten at early begin was a port city with the busiest activity and prosperous people. Also, Banten was the most important port from Sunda Kingdom. When it was become a part of Sultanate of Banten, Banten became the biggest port city on South East Asia as big as Malaka…
---