Tanjung Lesung
---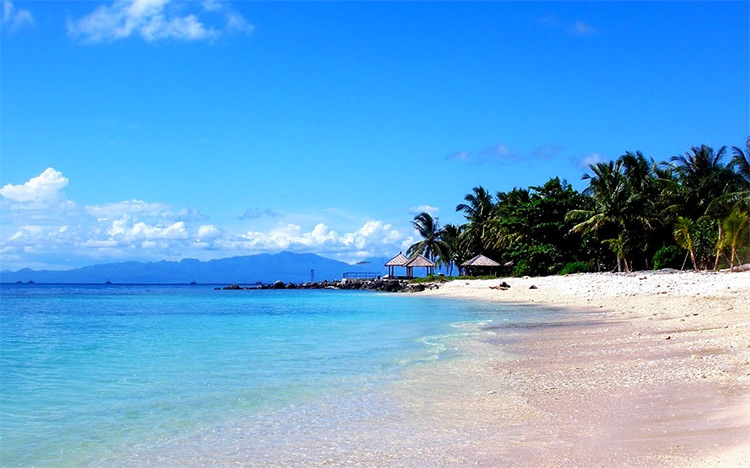 Banten is one area that has many beaches as tourism potential. We all know about Anyer, Carita, Sawarna, and Bayah. However, there is still one more beach tourism destinations in Banten, which way more beautiful; Tanjung Lesung.
Tanjung Lesung is located in the village of Tanjung Jaya, Panimbang District, Pandeglang, Banten.
This beach called Tanjung Lesung because the location is jutting into the sea so that its shape is very similar to the end of the dimples. As in Sundanese, the mortar is identical with the grooves or dimples on the cheeks, the shape is also in accordance with the indented coastline.
Tanjung Lesung is having natural and beautiful panorama. The stretch of white sand and coral adorn various forms of basic waters. The sloping sand beaches provide space for both to play in the sand, sunbathing, playing football and beach volleyball, and so forth.
Tanjung Lesung is a beach with white clean sandy beach, and having crystal clear sea water which beautiful well maintain.
If you are from Jakarta, Tanjung Lesung able to achieved through two alternative routes. First, take the route Jakarta-Merak toll road, then exit through the toll gate Eastern Serang. After passing Serang, proceed to the City of Pandeglang and Labuan. Then the journey will end in Tanjung Lesung.
For the second route, you can take the route from Jakarta-Merak toll road, then exit through the toll gates Cilegon. Then, proceed to the coast along the Anyer-Carita. Next, continue to the Labuan and ended up in Tanjung Lesung.
Between Tanjung Lesung to Jakarta is about 160 km with a travel time for about 2.5 to 3 hours. You can go with private vehicle or take a public transportation. Make sure you enjoy the sightseeing while you taking the journey. It's beautiful.
Visit Tanjung Lesung Tourism

Latest News
Sawarna Beach Sawarna beach, that located in Lebak, Banten province is now becomes more popular to be visited. In a decade, this beach that located along the forest beach in line with Pelabuhan Ratu, raise as one of most-visited beach and entitled as a new pearl in Southern Banten. To reach Sawarna, the travelers from Jakarta can be start the journey from Tangerang, Tigaraksa and Malimping, Bayah. While, from Bandung, we can start from Pelabuhan Ratu, then down the coast to the west. Unfortunately, we have to ask to the…
---
Serang Serang is the capital of Banten Province and the administrative center of Serang Regency. The administrative center of the regency and the capital of the province is the independent municipality of Serang (Kota Serang). Serang is about 10 km from Old Banten, the province's former capital. Merak, a major port and ferry terminal, is located just west of the regency. Serang is bounded by Java Sea to the north, Tangerang Regency to the east, Lebak Regency and Pandeglang Regency to the south, and Cilegon to the west. Old Banten…
---
Pandeglang Pandeglang is a regency in Banten province with the capital of the same city. This rgency is bordered to the north of Serang, Lebak District in the East, and the Indonesian Ocean in the west and south. Its area also includes the island of Panaitan to the west, separated by the Strait of Panaitan, and number of small islands in the Indian Ocean, including the Deli Island and Tinjil Island. Ujung Kulon Peninsula is the most western tip in Java island, where there are wildlife reserves and there is…
---
Banten Banten is one of Indonesia Provinces that stand on the tip of Java Island. Formerly was a part of West Java Province, but on 2000 was separated and become a single province. The administrative city is located on Serang city. Banten at early begin was a port city with the busiest activity and prosperous people. Also, Banten was the most important port from Sunda Kingdom. When it was become a part of Sultanate of Banten, Banten became the biggest port city on South East Asia as big as Malaka…
---