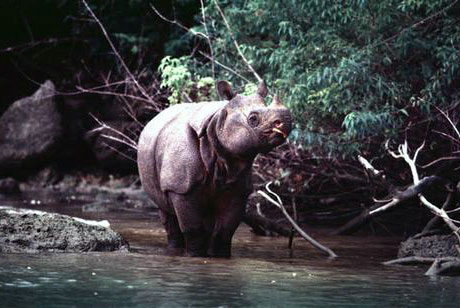 Banten
Banten is one of Indonesia Provinces that stand on the tip of Java Island. Formerly was a part of West Java Province, but on 2000 was separated and become a single province. The administrative city is located on Serang city.
Banten at early begin was a port city with the busiest activity and prosperous people. Also, Banten was the most important port from Sunda Kingdom. When it was become a part of Sultanate of Banten, Banten became the biggest port city on South East Asia as big as Malaka and Makassar city port. On early 17th Century AD Banten was one of the important commercial center in the international trade route in Asia.
On 5th Century Banten was part of Tarumanegara Kingdom. And there was inscriptions relic found, named inscriptions of Lebak or inscription of Cidanghiyang. The inscription was found on 1947, it is written on Sanskrit language and pallawa letter. The contents of the inscription was glorifying the courage of Purnawarman king. After the collapse of the kingdom Tarumanagara which was attacked by Srivijaya kingdom.
The inhabitant that live on Banten is dominated by Banten and Sunda people. Others are about Javanese, betawi and Tionghoa. Beside, the indigenous people of Banten is Baduy tribe. Baduy Dalam tribe is a real Sundanese which is still hold the old way of living and anti modernization.
The Baduy are generally stay in the river basins in the mountains of Kendeng Ciujung. This area is known as the heritage area from an old ancestor, which must be maintained and guarded well, and should not be destroyed.
the people of Banten is spoke by dialect of ancient Sunda Language. The dialect is categorized as the informal language of Modern bahasa Sunda, some other ethnic is spoke according to the ethnic like Javanese Banten dialect or using Bahasa with Betawi dialect.
The Potential things and cultural distinctiveness of Banten, is coming from martial art of Pencak silat and Debus.
Debus is kind of martial art from Banten. This art was created in the 16th century, in the reign of Sultan Maulana Hasanuddin. Debus, is an art of human abilities to perform of an extraordinary things like, immune of sharp weapons, immune to fire, drinking mercury water, fry an egg on the head and others.
Other tourist attraction from Banten is coming from some tourism objects like Taman National Ujung Kulon, Dua Island or Bird Island, Umang Island, Krakatau Volcanic mountain, and others.
More detail
http://www.indonesia-tourism.com/banten/places.html