Visiting Historical Site in Sempu Village, Banten - Banten Girang
---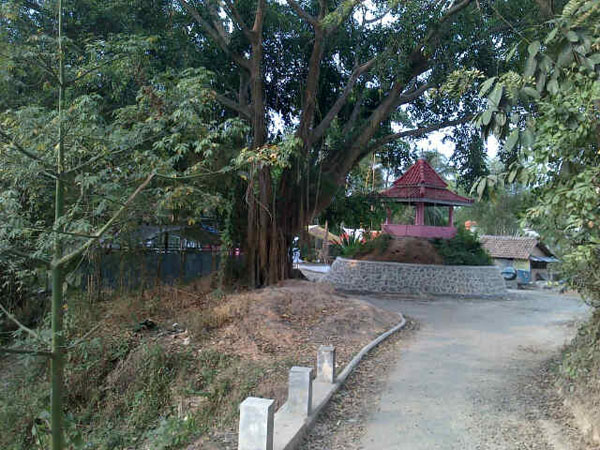 Travelers have many reasons in visiting Banten Province. One of the lures is historical values in Banten. For example, there is Banten Girang in Sempu Village. It has become a splendid vacation destination for tourists. Actually, it belongs to Serang District. It is about 10 km from the port. Most of the visitors visit it to witness reminiscences of old Sunda Culture. That means there are several antique attractions. In fact, they have been there since 932 B.C. That location was the eyewitness of the development of Banten Kingdom!
The Nuance
Once you have arrived at Banten Girang, you can see a stone with holes. Some people call it Girang cave. It looks creepy and old, actually. Not to mention it is covered by wild plants and grasses. This attraction is located under a traditional structure. The thing is it is the home of Syekh Azhar Tombstone. Somehow, it is the main attraction there. The burial site is surrounded by trees, as well. Still, it is well-maintained so you can expect a comfortable tourist spot and solemn atmosphere.
Exploring Banten Girang
What are the best attractions in this location? First things come first. It is the story. Many tourists want to learn the history. If you come with a local guide, you can ask him about it. If not, you only need to find local people and perform a casual talk with them. According to the story, Gunung Jati and his son visited Pulosari. They became a ruler there. At that time, they introduced Islam to local people. They even took over the Banten Girang Kingdom!  
The next attraction is Banten Girang Cave. It is both creepy and interesting. The location is in Cibanten. In the past, the cave was used for military purposes. However, many people believed it as the place for meditating. The rumor said it was the most favorite place among the kings of Banten to find peace and inspiration. It was only a rumor, though. It was actually a symbol of governance in Banten Girang. Regardless of the story, it becomes a vacation spot these days.
Apart from such mystical cave, there is another attraction in Banten Girang Site. It is the burial site of the first Bantenese Moslem. The name is Syekh Azhar or Mas Jong. Due to this reason, some visitors come to this tombstone for a blessing. They give a prayer and look for both prosperity and wellness. What do you think? Do you believe such sacredness? Somehow, it gives you peace and happiness!
Nearby Attractions
Bumi Kali Talang
Aqualand Serang
Wulandira Park
Banten Mosque
Banten Girang
How to Get There
In order to reach Banten Girang, you must head to Serang District. From Jakarta, it takes roughly 2 hours and the distance is about 87 km. For a faster trip, you must use the right route. It is through Pantura Street. Next, you should head to Merak – Jakarta Freeway. Once you reach Serang, your next destination is Sempu Village. Have no worries. It is easy to notice such tourist spot.
Where to Stay
Ratu Hotel
Wisata Baru Hotel
Surya Hotel
Mahadria Hotel

Latest News
Sawarna Beach Sawarna beach, that located in Lebak, Banten province is now becomes more popular to be visited. In a decade, this beach that located along the forest beach in line with Pelabuhan Ratu, raise as one of most-visited beach and entitled as a new pearl in Southern Banten. To reach Sawarna, the travelers from Jakarta can be start the journey from Tangerang, Tigaraksa and Malimping, Bayah. While, from Bandung, we can start from Pelabuhan Ratu, then down the coast to the west. Unfortunately, we have to ask to the…
---
Serang Serang is the capital of Banten Province and the administrative center of Serang Regency. The administrative center of the regency and the capital of the province is the independent municipality of Serang (Kota Serang). Serang is about 10 km from Old Banten, the province's former capital. Merak, a major port and ferry terminal, is located just west of the regency. Serang is bounded by Java Sea to the north, Tangerang Regency to the east, Lebak Regency and Pandeglang Regency to the south, and Cilegon to the west. Old Banten…
---
Pandeglang Pandeglang is a regency in Banten province with the capital of the same city. This rgency is bordered to the north of Serang, Lebak District in the East, and the Indonesian Ocean in the west and south. Its area also includes the island of Panaitan to the west, separated by the Strait of Panaitan, and number of small islands in the Indian Ocean, including the Deli Island and Tinjil Island. Ujung Kulon Peninsula is the most western tip in Java island, where there are wildlife reserves and there is…
---
Banten Banten is one of Indonesia Provinces that stand on the tip of Java Island. Formerly was a part of West Java Province, but on 2000 was separated and become a single province. The administrative city is located on Serang city. Banten at early begin was a port city with the busiest activity and prosperous people. Also, Banten was the most important port from Sunda Kingdom. When it was become a part of Sultanate of Banten, Banten became the biggest port city on South East Asia as big as Malaka…
---