Rammang-Rammang
---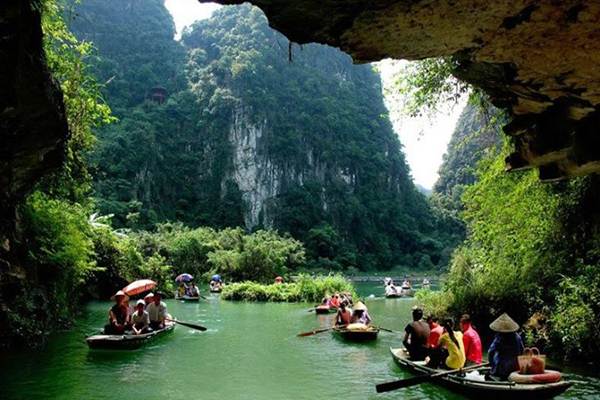 Rammang-Rammang is a place in the karst mountain range (limestone) in Maros-Pangkep. It settled in Salenrang village, District Bontoa, Maros, South Sulawesi province, or about 40 km north of Makassar.
Rammang-Rammang is can be reached by road with motor vehicles in less than 2 hours from the city of Makassar. Rammang-Rammang is conveniently located just a few meters from the highway across provinces. The name of "Rammang-Rammang" comes from the language of Makassar, where rammang means "cloud" or "mist". So, rammang-rammang means a set of cloud or fog. Browse Takealot Specials on ESpecials. According to the local believe this place was named Rammang-Rammang because of the clouds or fog that always appearing around the area, especially in the morning or when it rains.
The points of interest in the region is a limestone forest park, Telaga Bidadari, Bulu' Barakka' cave, Telapak Tangan Cave, Pasaung caves, Pute rivers and Berua Village.
Rammang Rammang Lime stone forest scattered for about 45 000 hectares (45A km²) and this is the third largest karst areas in the world, after Tsingy in Madagascar and Shilin in China. There are two stone forest park complexes in Rammang-Rammang that located in the north and in the south

Latest News
Bantimurung National Park is one of the tourist destinations that presents many types of natural objects. The nature tourism steep limestone hill valley with tropical vegetation, waterfalls, and cave; which are the habitat of various fauna species, including butterflies. This National Park features butterflies as its main attraction. Here, there are at least 20 types of protected butterflies from at least 250 species of butterflies that exist. However, not only butterflies, various types of interesting tourist activities can be done in this national park. Helena Sky BridgeThe Helena Sky Bridge…
---
Bantimurung National Park was established as a nature conservation area in 2004. The park with about 43,770 hectares width is located in Bantimurung District, Maros, South Sulawesi. There are natural destination of steep limestone hill valleys with tropical vegetation, waterfalls, and caves which the habitat of various fauna species, including butterflies. Alfred Russel Wallace dubbed Bantimurung as The Kingdom of Butterfly. He gave this nickname when he researched this location between 1856-1857. According to Wallace's research, for a year in that location there are at least 250 species of butterflies.…
---
Takapala Waterfall has 109 meters high with huge volume of water that pour out daily, and becomes bigger during rainy season. The outpouring of water that hit the big chunks of rocks in the bottom causing a roar and a splash of water that form a thin haze as far as 20 m. Not far from Takapala there are also other waterfall names Ketemu Jodoh Waterfall; the name of Ketemu Jodoh means meeting a soulmate. The location of the waterfall is only separated by a road that leading to the…
---
Selayar Island Selayar is an island that located in Selayar islands regency, South Sulawesi. Selayar Island is separated from the mainland of South Sulawesi with an area of ??approximately 2000 km2 that stretches from north to south between Sulawesi island and Takabonerate island. At Selayar Islands regency, there are 123 islands, and 62 islands of those are inhabited. The west coast and the northern part of the island is in the form of rocks and steep cliffs, while the east coast and most of the south coast is a form…
---