Parepare
---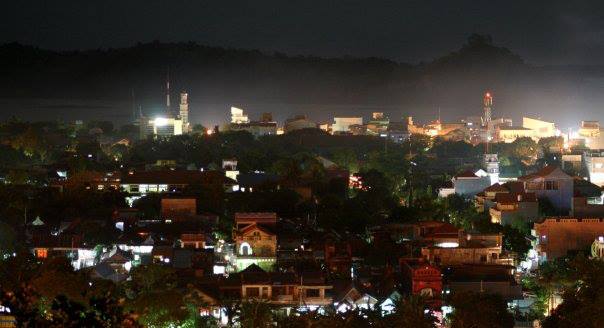 Parepare is one of regencies in South Sulawesi province; BJ. Habibie, the former Indonesian 3rd President is come from this city. In the early development of this current plateau, called Parepare, formerly was just a thicket of bushes which had many holes slightly sloping land, which grows wild irregularly, ranging from the northern (Cappa Edge) up to the route south city. As the time goes by, those bushes are now become the city of Parepare. At early begin; there was a kingdom which stands on Parepare, the kingdom of Suppa in XIV century and Bacukiki Kingdom in XV Century.
The words Parepare was coming from the sentence of The King of Gowa "Bajiki Ni Pare" which means "(Ports in this region) is good." Since then, the name "Parepare" is referring to the Port City. Parepare finally visited by Malays people who came to trade into the region of Suppa.
Seeing the strategic position as a harbor protected by a headland in the front side, and had been visited by the people, the Dutch had been conquer this place at the first time and making it an important city in the territory of the central part of South Sulawesi.
At the time of the Dutch East Indies, in Parepare, there was a Resident Assistant and a Controlur or Gezag Hebber as Head of Government (the Dutch East Indies), with the status of the region is named the "Afdeling Parepare" which includes, Onder Afdeling Barru, Onder Afdeling Sidenreng Rappang, Onder Afdeling Enrekang, Onder Afdeling Pinrang and Onder Afdeling Parepare.
Parepare has some potential destinations to be the tourism object, for instance, Kupa Beach, Lumpue beach, Lemo Susu hot spring, Parepare coast, Pinisi monument, Mattirotasi beach and more.

Latest News
Bantimurung National Park is one of the tourist destinations that presents many types of natural objects. The nature tourism steep limestone hill valley with tropical vegetation, waterfalls, and cave; which are the habitat of various fauna species, including butterflies. This National Park features butterflies as its main attraction. Here, there are at least 20 types of protected butterflies from at least 250 species of butterflies that exist. However, not only butterflies, various types of interesting tourist activities can be done in this national park. Helena Sky BridgeThe Helena Sky Bridge…
---
Bantimurung National Park was established as a nature conservation area in 2004. The park with about 43,770 hectares width is located in Bantimurung District, Maros, South Sulawesi. There are natural destination of steep limestone hill valleys with tropical vegetation, waterfalls, and caves which the habitat of various fauna species, including butterflies. Alfred Russel Wallace dubbed Bantimurung as The Kingdom of Butterfly. He gave this nickname when he researched this location between 1856-1857. According to Wallace's research, for a year in that location there are at least 250 species of butterflies.…
---
Takapala Waterfall has 109 meters high with huge volume of water that pour out daily, and becomes bigger during rainy season. The outpouring of water that hit the big chunks of rocks in the bottom causing a roar and a splash of water that form a thin haze as far as 20 m. Not far from Takapala there are also other waterfall names Ketemu Jodoh Waterfall; the name of Ketemu Jodoh means meeting a soulmate. The location of the waterfall is only separated by a road that leading to the…
---
Selayar Island Selayar is an island that located in Selayar islands regency, South Sulawesi. Selayar Island is separated from the mainland of South Sulawesi with an area of ??approximately 2000 km2 that stretches from north to south between Sulawesi island and Takabonerate island. At Selayar Islands regency, there are 123 islands, and 62 islands of those are inhabited. The west coast and the northern part of the island is in the form of rocks and steep cliffs, while the east coast and most of the south coast is a form…
---