Martha Tiahahu Park in Kebayoran Baru Sub-district, South Jakarta City
---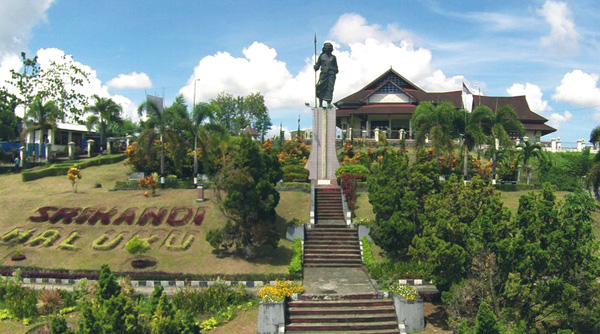 Those who live in Jakarta Special Region should have heard about Martha Tiahahu Park. That beautiful park is located in Kebayoran Baru Sub-district and it belongs to South Jakarta City. The fact is the park resides near to famous bus station called Blok M and Pertamina Hospital. The government constructed it in order to fulfill the needs of green open spaces in Jakarta. It also becomes a significant vacation destination for tourists. People keep coming to the park to do some fun activities like sightseeing and relaxation. Plus, they may gather either with friends and families.
The Nuance
The size of the park is 20,960 m2, and it is considered one of the biggest parks in Jakarta. No wonder, lots of people often gather there either in the morning or afternoon. Decorated with green grasses, a monument, fountain, and big pool, the park offers a comfortable nuance. The other features are roosters and dove cages. That means visitors can freely witness both animals and plants there. Not to mention there is a sign of the park that comes with white and green color. Thus, visitors can notify it easily.
Exploring Martha Tiahahu Park
The best attraction in the park is the formation of flowers, plants, and trees. They are quite comforting and shady. Next, visitors can simply witness cute birds and roosters. The thing is those animals are well-kept in cages, which means they won't cause any troubles. In terms of facilities, the park provides benches, trash bins, and toilets. With all those benefits, it is likely visitors would spend much time in the park. They can do many things like enjoying fresh air, resting, playing with their kids, and photography. Martha Tiahahu Park is also suitable to eradicate stresses.
Apart from recreation, the park is also famous for its history. Here is the question. Why is the name? Martha Christina Tiahahu is recognized as a female hero in Ambon. She fought bravely against the Dutch during Pattimura War in 1817. Due to her bravery, the government decided to use her name for the park. It also has a good management, so the environment is quite clean and comfortable. Also, it has a good concept and beautiful landscape. Even the trash bins have unique shapes like dinosaurs, deer, elephants, etc.
With the presence of many trash bins, the park teaches visitors not to litter carelessly. In fact, visitors are not allowed to smoke and step on the grasses. This way, people can learn the importance of nature. Also, they have the chance to eradicate stresses at once, as Martha Tiahahu Park is suitable for those who live in a big city. It is the simplest solution to deal with boredom and tensions. The combination of clean environment, fresh air, and lush trees is indeed rejuvenating.
Nearby Attractions
Ayodya Park
Mayestic Market
Gandaria City Mall
Polri Museum
How to Get There
Martha Tiahahu Park is located in Kebayoran Baru Sub-district, South Jakarta City. To be exact, it resides in Sisingamanganraja Street. For those coming from Soekarno-Hatta Airport, it takes 35-40 minutes to reach the park and the distance is 29.8 km. As for the best route, it is Jakarta Inner Ring Road.
Where to Stay
Falatehan Hotel
Kebayoran Hotel
Melawai Hotel


Latest News
As the capital city of Indonesia, Jakarta is not only famous for its skyscrapers and the title as one of the largest metropolitan cities in the world. There are many other unique things that Jakarta has to offer, one of them is the creative typical product of Betawi—the native people of Jakarta. As is known, Betawi tribe who inhabit Jakarta as well as parts of West Java and Banten have unique cultural products. For example, lenong. However, as time goes by, the existence of lenong is increasingly displaced and it…
---
For Indonesians, the name of Kepulauan Seribu is already familiar. However, it is different from foreign tourists who rarely hear about the beauty of these islands. They do not think that there is a beautiful natural tourism that is not far from Jakarta. Want to know more details? When boarding the ship to Seribu islands, foreign tourists find it difficult to communicate with the ship's crew, because most of them do not speak English. This is because the crew in Kepulauan Seribu are mostly local people who do not speak…
---
Istiqlal Mosque is one of the halal tourist destinations in Indonesia. The construction process in a number of areas of the largest mosque in Southeast Asia has been completed and has made it ready as a place of worship, study, as well as tourism. The Istiqlal Mosque has become an icon of Indonesia. Many tourists and national heads who visited Indonesia then saw the beauty of the Istiqlal Mosque. If you enter to the mosque, with five floors and one ground floor, you will see the splendor of modern architecture…
---
Jakarta City always becomes the center of tourism, especially for foreigners who spend a vacation in Indonesia. It is the capital city of the nation, after all. That means Jakarta becomes a perfect checkpoint before visiting other regions. Aside from that, it also has tons of attractive vacation spots that offer different themes. For instance, there is the MACAN Museum in Kebon Jeruk Sub-District. Tourists only need to reach Perjuangan 5 Street in order to get to the museum. So, what is in there? Well, the official name is the…
---