Kuala Merisi
---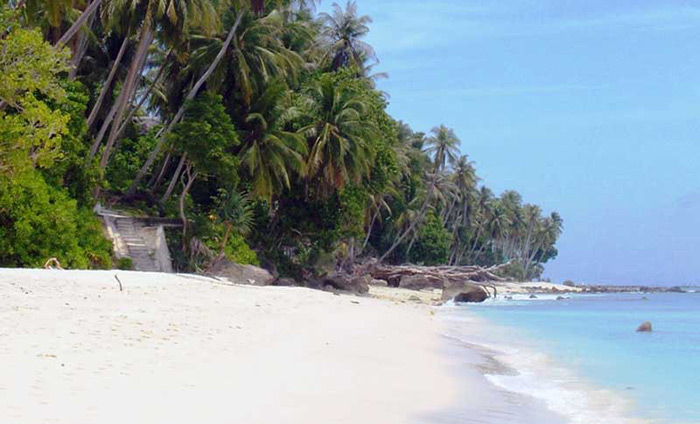 Kuala Merisi is a beach resort that located in the district of Aceh Jaya. Like any other beaches in Aceh, this beach was also becomes one of the victim area by the tsunami in Banda Aceh in 2004. But now Kuala Merisi offers a beautiful panorama that is suitable to be visited by family during the holidays. Besides the natural beauty that is available, the access to this beach is very easy.
This beach is situated in Ketapang, District Krueng Sabee; it becomes one of the most visited beaches in Aceh, for it has a very beautiful scenery and clean white sand on the shoreline.
Moreover, the wave in the sea is not too high then it relatively safe for you and your family to play on the edge of the beach. For those who want to enjoy this beach in relaxing way can spread the mat and lie down at the edge of the beach, having sunbathing or just playing around with friends or love one. Kuala Merisi beach is not suitable for those who love adrenaline activities, yet you can enjoy seafood by the stalls around the beach.
Not only offers an outstanding view with mountainous sight as the background of the ocean, you are also be spoiled with the lodges facilities that sell food and beverage vendors; it located around the coast, and you can have your favorit seafood and coconut drink while enjoying the ocean.
To reach Kuala Merisi, we can take public transportation or take some rental car or private vehicles. It takes 3 hours or 149 km from Banda Aceh to Calang (the capital city of Aceh Jaya). Yet. the route to Kuala Merisi is way closer to reached from Aceh Jaya than from Calang, which is only 75Km, and it can be reached for 2 hours' drive.
For travellers tips: regarding that Aceh people are mostly Muslim, better for the tourists to wear a casual outwear in proper way (bikini or hot pant is not included).

Latest News
Tsunami Museum Located at Jalan Iskandar Muda, Banda Aceh, the museum is open every day (except Friday) at 10:00 to 12:00 and 15:00 to 17:00. The style of this building is quite unique, it has stage house style or Rumah Panggung, and it resembles a ship with a chimney, when we see from far. Inside the museum, you can find a narrow hallway with rumble noises waterwall on both sides as if to remind the enormity of the tsunami. Aceh Tsunami Museum displays an electronic simulation of the 2004 Indian…
---
---
---
---