Tempur Village in Jepara Regency, Central Java Province
---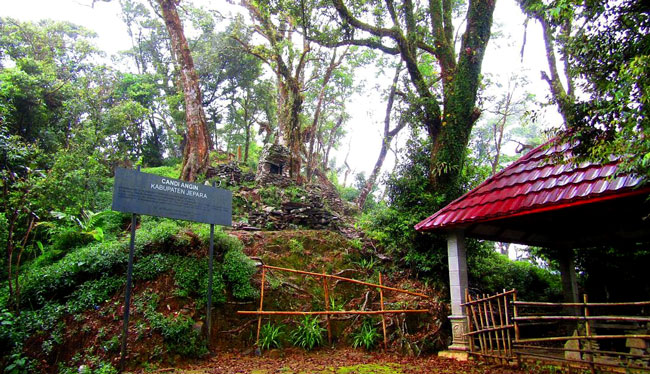 For those who often come to Jepara Regency, Tempur Village is indeed a familiar name. This local settlement is chosen as the most recommended tourist village, after all. In terms of region, Tempur belongs to Keling Sub-District and it resides near to Mount Muria. The popularity increases due to the best natural environment for tourists to explore, actually. That means visitors are able to get closer to nature and spend a memorable holiday with families in nature. Not to mention they have the chance to learn the local culture of those who live in the village.
The Nuance
Many people said that Tempur is a secluded village. It is because the village is located near to Mount Muria, which is known for its lush forest. The nuance feels soothing and pristine though. Lots of trees and other natural attractions reside in that area. In the midst of the village, tourists may find Ombo and Gelis Rivers too! What about the villagers? They live in a modest way and avoid modern technologies at all cost. No wonder, visitors won't see the locals who use a mobile phone or other electronics. This makes the village peaceful and rejuvenating, somehow. Also, people who live in Tempur Village are quite friendly to outsiders.
Exploring Tempur Village
Tempur Village is known for its pristine and unspoiled nature. No wonder, most visitors come to enjoy sightseeing and relaxation. The village even features stunning terraced farms! These local farms are located behind rocky Ombo River, actually. With this great landscape, everyone should be able to collect lots of great photos there. Therefore, do not forget to carry a camera when visiting the village later.
The next recommended thing to do in Tempur Village is to play in the river and take a bath in it. As mentioned above, two famous rivers reside nearby called Gelis and Ombo River. Both of them are beautiful and feature refreshing water. The only consideration is related to the current, which is considered strong. That means everyone should be careful when playing water later. As an alternative, tourists can simply sit under the bridge and conduct fishing! Somehow, the nuance is quite relaxing in that spot.
After visiting the river, the next thing to do is to explore the local coffee plantations. It requires a short trekking to reach the location, though. Once getting near to the site, the fragrant aroma welcomes everyone. Not to mention it comes with a majestic hilly panorama and rejuvenating fresh air. Tourists can even buy some coffee from the farmers at an affordable price before going back home!
Nearby Attractions

Mount Muria
Bejagan Hill
Kemresek Waterfall
Raseno Waterfall
Mendut Mountain
How to Get There
It is easy to reach Tempur Village. The first destination is definitely Jepara Regency and it may take around 2 hours and 6 minutes from Semarang City. After all, the distance is 78.1 km. Once tourists arrive at Jepara, they only need to reach Keling Sub-District and head to the village right away. The trip may take about 3 hours and 14 minutes, though. It is because the distance is 123 km. As for the best route, it is recommended to take Raya Tuban – Semarang Street.
Where to Stay

Kelet Hotel
Tayu Asri Hotel