Palayaran Beach in Jepara Regency, Central Java Province
---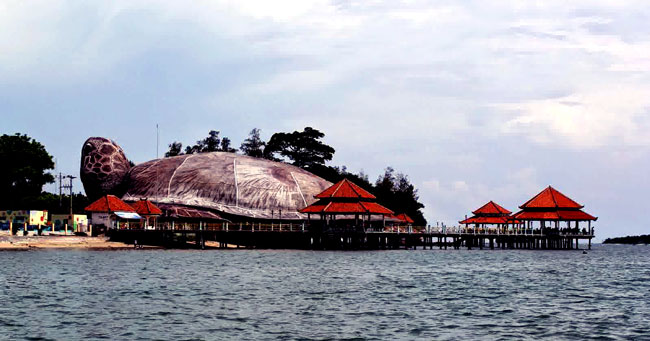 Another recommended beach to visit in Jepara Regency is called Pelayaran. It is suitable for those who look for relaxation and new experience, especially those who love nature. The beach is located in between Demaan and Karangkebagusan Village, actually. As for tourist activities, the beach becomes a nice destination to get away from daily routines. It offers a perfect peaceful nuance, after all.
The Nuance
A comfortable nuance, shady trees, and beautiful shore are some best features in Pelayaran Beach. Not to mention the shoreline has an exotic appearance with its soft texture. This way, tourists can conduct beach walking comfortably. When it comes to the shore, it features strong waves and breezy wind. Visitors should think twice if they want to swim in it, therefore. Next, according to the locals, the beach has a potential to be a spot for camping. It is because the landscape is vast and the contour is comfy!
Exploring Palayaran Beach
Only the locals and nearby villagers know the location, though, so tourists must ask for a direction from them when heading to the beach. Pelayaran Beach doesn't have many visitors. This makes the site more peaceful than other beaches in Jepara Regency, though. That means the beach becomes a perfect spot for those who look for peace and a place to stand apart from daily routines. Plus, the breezy wind and the beautiful sea scenery make it more comfortable! For the best experience, in this case, tourists should visit the beach either in the morning or afternoon. The fresh air helps them to relax, after all.
Even though Pelayaran Beach is not popular, it does have a unique allure for tourists to enjoy. In special occasions, villagers often gather on the beach for planting more trees in that area. The purpose is to reduce and avoid sea abrasion. It also helps to promote a local reforestation, too. According to the locals, they have a target to plant more than a thousand trees in that location! It must be done gradually over time, so tourists have the chance to join the event one day.
As mentioned earlier, Pelayaran Beach has a nice landscape, which is suitable for camping. Tourists only need to prepare the tent and other requirements. Also, it is important to find the right spot to build the tent. Well, other recommended things to do are to watch Kartini Beach and Panjang Island from the shore. The view of the cape looks astonishing too, somehow!
Nearby Attractions

Tegalsambi Beach
Kalinyamat Park
Teluk Awur Beach
How to Get There
From Semarang City, a trip to Jepara Regency takes around 2 hours and 5 minutes. The distance is 78.1 km, but the trip becomes faster if tourists take Raya Tuban – Semarang Street. Once they arrive at Jepara Regency, their next destination is Karangkebagusan Village where the beach is located. This trip may take around 8 minutes only, though, as the distance is 4 km. However, tourists should take Shima Street (which is the best route).
Where to Stay

Ocean View Residence Hotel
Kencana Hotel