Visiting Kulon Progo Regency in Yogyakarta Special Region Province
---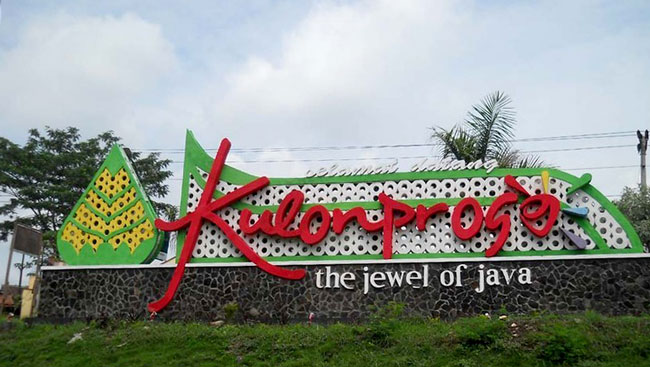 For those coming to Yogyakarta Special Region Province, they must not miss any single regency to get the best vacation experience in Indonesia. That means Kulon Progo Regency is not an exception! This one is located in the west part of the region and offers lots of tourist attractions to everyone. For the information, the capital is Wates City and it comes with many accommodations and facilities (just like other big cities). No wonder, tourists would have a good time when spending a vacation in Kulon Progo regardless of the time of visit.
The Nuance
When it comes to nuance, Kulon Progo Regency features lots of landscapes including highlands and lowlands. That means tourists can visit refreshing hills to conduct relaxation and reach beaches in the south part of the region to have a more fulfilling experience. It's their call! The fact is Kulon Progo is also bordering with majestic Menoreh Hill with its famous Suroloyo Peak. Make sure to conduct trekking to that spot, later, therefore. As for the name, it means "the west part of Progo River". As the name suggests, the region resides right beside such famous river!
Exploring Kulon Progo Regency
It is true Kulon Progo Regency has many allures aside from the natural tourism. For instance, it is known for its Batik fabric called Sekar Niti. In fact, tourists may find lots of home industries scattered in almost all villages, especially Nanggulan Sub-District. Another fact is that many locals work as a Batik maker, so tourists are able to watch the making process directly. Later, before going home, they can also buy some fabrics as a souvenir. Have no worries. The price is not that expensive as they may expect.
The next thing that makes Kulon Progo is worth to visit is definitely culinary. Like other regions, this one has signature snacks and dishes for tourists to try during the visit. The most famous one perhaps is Geblek, which is the local snack made of various flours. It is fried and comes with a tasty taste. Not to mention the shape is unique, which is similar to the number 8. What about other foods? Well, tourists can also find Growol, Tempe Benguk, Peyek Undur-Undur, and many more!
While exploring Kulon Progo Regency, tourists shouldn't forget to come to Sentolo Industrial Area. In fact, everyone is allowed to invest their money by buying lands and some industries at the site. It opens for everyone, including foreigners! Last but not the least; tourists should not forget to visit beautiful natural attractions like Glagah Beach, Waduk Sermo, etc.
Nearby Attractions

Glagah Indah Beach
Waduk Sermo
Pedut Waterfall
Kalilingseng Cave
Sumur Gondangsari Kroco
Binangun Park
Sendang Clereng Fountain
How to Get There
From Adi Sucipto International Airport at Yogyakarta City, tourists can take a local transportation service and head to Kulon Progo Regency right away. The distance is 36.7 km, so this trip takes approximately 56 minutes. It is also recommended to take the best route, which is Yogyakarta – Wates Street.
Where to Stay

Wisma Kusuma Hotel
King's Hotel
Rajaklana Resort

Latest News
The Special Region of Yogyakarta is one of the provinces of Indonesia that has a lot of beauties, there are always new tourist attractions there. Not surprisingly, Yogyakarta has become one of the favorite tourist destinations for travelers, both local and foreign tourists. Especially at this time, tourism in Yogyakarta continues to develop to present tourist destinations that are worth visiting. In addition to the Kalibiru National Park, there are new tourist destinations in Yogyakarta that should on your to-do-list when traveling to Yogyakarta. Kalibiru National ParkKalibiru National Park is…
---
A towering tree inside Rancang Kencana cave in Bleberan Village, Playen District, Gunungkidul Regency, Yogyakarta Special Region. The tree is hundreds of years old. In 2003, a team of archaeologists from Gajah Mada University (UGM) conducted research on this tree. The results of his research, the tree is estimated to be about 300 years old. The big tree in the cave is called Klempit or Tlumpi. The Klempit tree bears fruit every rainy season. According to the local resident, the fruit of the tree can be eaten. The shape of…
---
Every waterfall always keeps a story. Including the Sri Gethuk waterfall in Bleberan Village, Playen District, Gunungkidul Regency, Yogyakarta Special Region. Many people call Sri Gethuk a beautiful waterfall. The water comes from a limestone embankment river that cuts rock cliffs to form a waterfall. The Sri Gethuk waterfall flows into the Oyo river. Often the rocks under waterfalls are also used for meditation. Usually meditating in the morning before many visitors come. The beauty of Sri Gethuk waterfall is already famous. Even the Sri Gethuk waterfall was once used…
---
When exploring Yogyakarta City, tourists should not forget to drop by in Prambanan Sub-District of Sleman Regency. Aside from offering beautiful temples, that area is also known for its Tebing Breksi or the Breccia Cliff. The exact location is in Sambirejo Village and it resides near to several famous temples like Prambanan, Ratu Boko, Candi Ijo, and Kalasan Temple. This majestic cliff is popular among tourists due to the excellent nuance and amazing landscapes, actually. No wonder, all visitors are likely to enjoy sightseeing and photography there. Some tourists also…
---