Jambangan Village in Wonogiri Regency, Central Java Province
---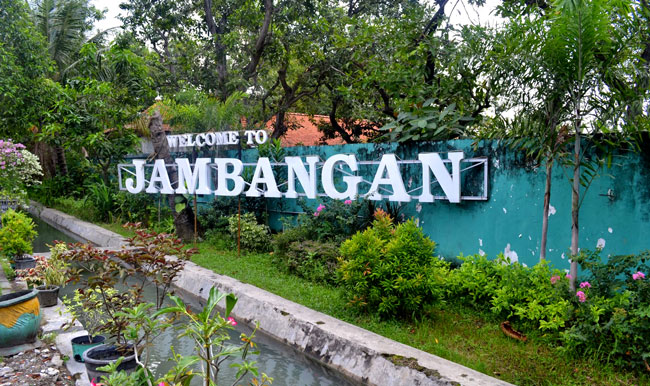 Wonogiri Regency seems nice to be a great vacation spot. One of the reasons is that the region offers many natural attractions and historical places. For those who look for a peaceful site to spend the holiday, in this case, they must visit Jambangan Village or Wisata 1000 Turi. The location is in Kismantoro Sub-District, actually. Thanks to the social media sites. The site becomes more popular due to the shared photos that tourists post in their social media account. Another reason is that the village is located in a strategic location, which is bordering to other villages like Miri and Lemahbang.
The Nuance
When it comes to nuance, Jambangan Village represents other villages in Wonogiri. It comes with a peaceful atmosphere and comfy environment. It is because the village has many farms and various types of trees, which create a soothing ambiance for visitors. The most noticeable plant is called Turi (Sesbania grandiflora) and they reside neatly along the road. Another great feature in Jambangan Village is the view of Muser Mountain, which is suitable for photography. What is more? The locals have built several tree houses where tourists can conduct sightseeing and enjoy the view of local farms!
Exploring Jambangan Village
Even though not many tourists know the presence of Jambangan Village, the site remains as one of the most recommended vacation spots to visit in Wonogiri Regency. If tourists can meet Wayang Kulit makers in Kepuhsari Village, they are able to get closer to nature when visiting Jambangan. It is because the village is inhabited by mostly farmers. No wonder, visitors may find many local farmers when coming to Jambangan. After all, spending some time in local farms soothe the mind, no?
The next reason to visit Jambangan Village is definitely the friendly villagers. The locals may help tourists regarding some necessities like foods and accommodations, for sure. If visitors are lucky enough, they may get delicious local foods freely! Not to mention they have the chance to learn some local cultures during the visit later. What they need to do is to learn some local language, so they are able to communicate with those people easily.
What is more? As mentioned earlier, the village is known for the famous trees called Turi. There are many of them and they are planted neatly. This provides an opportunity for tourists to take good photos in front of those plants, actually. Next, everyone should visit and climb the tree houses for sightseeing. Even the famous Muser Mountain can be seen from that site!
Nearby Attractions

Cumbri Hill
Besek Mountain
Ngendak Waterfall
How to Get There
For those coming from Semarang City, they can simply take any local transportation service and head to Wonogiri Regency right away. The distance is 161 km, so this trip takes approximately 3 hours and 52 minutes. As for the best route, it is recommended to take Semarang – Solo Highway. Later, after arriving at Wonogiri, tourists only need to head to Kismantoro Sub-District and reach Jambangan Village right away. The distance is 40.5 km, so the trip may take around 1 hour and 10 minutes. It can be faster if tourists take Wonogiri – Purwantoro Street, actually.
Where to Stay