Kao Ancient Heritage
---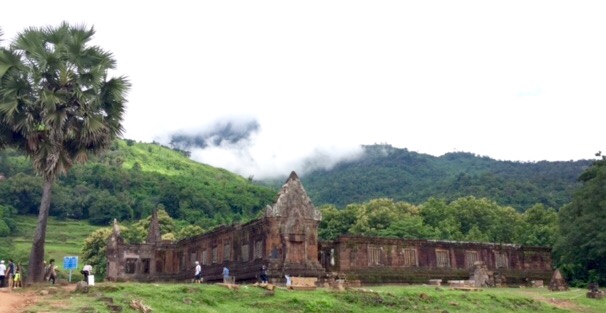 Kao is an area that located in Kao bay; this site is keep a lot of reliec from World War II and beautiful beach to be visited during holidays. Kao is the main entrance gate to reach North Halmahera, and the inhabitants that live in this area are dominated by Kao tribe, who is also the indigenous people that speak Pagu and Modole native language.
Dating back to the historical background, during 1942 – 1945, Kao was the basic defense for thousands of Japanese soldiers. In fact, after the defeat of Japan in the action of Nugini, Japan troops was retrieve to reconsolidation. Japan finally place their troops for about 42.000 people in Kao, while others are reach 20.000 inside the bay. Ironically, people somehow, at that time called Kao as little Tokyo.
There were 300 bombers that been place in the runway that located at outside Kao and it had been protected by 60 canons, guard lamps and units of war car. Japanese was enjoy their good living moment when rule Kao at ancient time until the end of war time. There were women slaves from Hongkong, China, Java and Manado been placed at "entertainment barrack". Finally, General Douglas MacArthur chooses Morotai as a milestone for the alliance to defeat Japanese aircraft and they destroy it fast.
Today, there are 4 canons that still stored in this site in the position of facing the sky in order to keep the area save from western side, where the Japan airbase was located. During 1986, one of small area of multi anvil was re-condition and being changed the name as Kuabang Kao, based on the name of local hero that fights against Dutch colonization.

Latest News
Gurabunga village is one of tourism village in Tidore Island that interesting to be visited. The name of Gurabunga means flower garden. In fact, this place is being filled with flower that been planted in every corner of the people house. This village has chilling nuance and refreshing air, because it located in 800 meter above sea level. The inhabitants houses are settled in a fertile area at the slope of Kie Matubu Mountain that has 1730 meter above sea level. Kie Matubu is famous in North Maluku as Tidore…
---
Since early of the last millennium, the small islands of Ternate and Tidore in the Moluccas were the only source for cloves in the world. Indian, Arab, Chinese and Javanese merchants used to call on these islands to carry home this precious cargo which sold at exorbitant prices in Europe and the Orient. Cloves, together with nutmeg and mace from the Banda islands were used to flavor and preserve food, as medicines and even as aphrodisiacs. But after the Crusades, the trade route to the Far East was blocked for…
---
Gamalama Mountain is located in Ternate, North Maluku Province, Indonesia. Gamalama is one of the volcanoes in North Maluku Province. In addition to this mountain, there's Mount Gamkonora in West Halmahera District, Mount Ibu and Mount Dakona residing in North Halmahera District, and Mount Kiebesi in South Halmahera. Gamalama itself is located on the island of Ternate and has a height of about 1715 m ASL (above sea level). Gamalama Mountain, which is also often referred to as the peak of Ternate, is a stratovolkano, the volcano high and conical,…
---
In Tobelo, North Maluku, there is a beautiful island which totally promoted by the government; Tagalaya island. The island of Tagalaya is giving cleaning water as glass and natural view like paintings. The beauty of Eastern Indonesia is never get enough to be discuss. We all agree that Maluku have dozen islands and hundred of wonderful beaches. The beach and island in Ambon, Ternate, Halmahera and the others surely can interest thousand tourists to visit and enjoy the natural charming. An island in Tobelo will totally teasing you. Its sea…
---