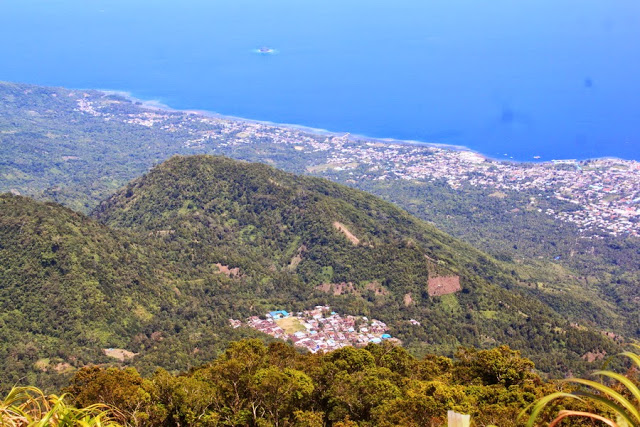 Gurabunga village is one of tourism village in Tidore Island that interesting to be visited. The name of Gurabunga means flower garden. In fact, this place is being filled with flower that been planted in every corner of the people house.
This village has chilling nuance and refreshing air, because it located in 800 meter above sea level. The inhabitants houses are settled in a fertile area at the slope of Kie Matubu Mountain that has 1730 meter above sea level. Kie Matubu is famous in North Maluku as Tidore Mountain.
In addition to its nature beauty, the culture and religion diversity becomes make this village becomes more homy and deserved to be visited. At this village, there is traditional house named Folajikosabari that made from bamboo and floored by soil and rich in Islam culture. This house has 5 rooms that suitable to praying time and it has 2 knot in every bamboo, that symbolize the syahadat words.
That traditional house is belong to Sowohi and it already hundreds years old, and known as Rumah Puji. These Sowohi are famous as mediator between spirits of the ancestors and sultanate family.  Most of decision on everything are based to the speaking communication of the ancestors spirit.