Enjoying Tarakan Traditional Foods in North Kalimantan Province
---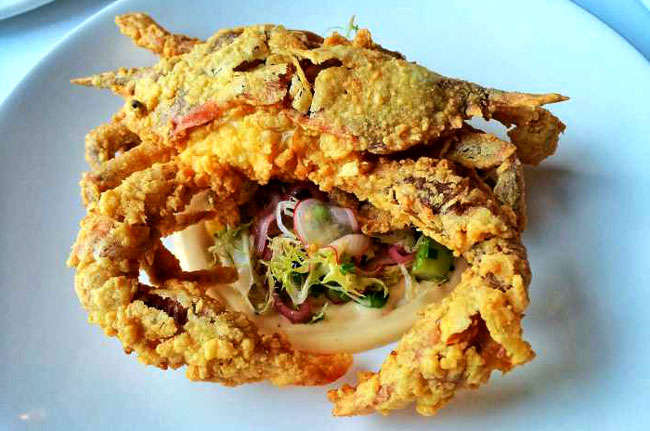 Tarakan Island is a treasure region, which is located in North Kalimantan Province. Visitors are likely to visit it for exploring natural attractions, culinary, culture, and history. Is it true that Tarakan has several unique traditional foods? Well, each region indeed has specialties. In this case, Tarakan offers several great foods including Sayur Santan, Tumis Kapa, Kepiting Asoka, Sate Temburungun, Ikan Asin Richa, and many more. Each of these foods has a distinct taste and appearance. Not to mention their price is affordable, so all tourists have no issues to buy some while spending a vacation in Tarakan City later.
Where to Get the Foods
The most important consideration is where tourists may get the foods. The first choice is from the hotel where they are staying at. This is considered an easy option, but it costs more money due to high hotel service fees. As an alternative, tourists should explore Tarakan City in order to find some recommended local eateries where they can get delicious foods in a more affordable price. Another benefit is that tourists are able to experience a different eating experience. It is because they would fuse with the locals while enjoying the foods.
Exploring Tarakan Traditional Foods
The first choice is called Sayur Santan Daun Singkong. The main ingredients are cassava leaves and coconut milk. The leaves are pounded, though, in order to get rid of the bitter taste. No wonder, the soup tastes wonderful! Not to mention it is quite nutritious. Another health traditional food that tourists can find in Tarakan City is called Tumis Kapa. This delicious stir consists of local spices and nutritive seashells. The best partner to eat this food is definitely a refreshing young coconut drink.
The next recommended food that tourists should get when visiting Tarakan City is called Kepiting Asoka. The main ingredient is crab and it features amazing stirred sauce. The flesh has a soft texture and it is quite addictive! The only consideration is related to the price, which is more expensive than regular foods. As an alternative, tourists can enjoy other seafood including Ikan Asin Richa or Gami. The main ingredient is local fish it applies various spices. As for the taste, it is both spicy and savory.
What is next? Tarakan City also has a famous food called Sate Temburung. It is similar to regular skewers, but it uses seashells as the main ingredient instead of beef, chicken, or muttons. Another recommended food that tourists must try when spending a vacation in Tarakan City is Sambal Goreng Tuday. The taste is spicy and it comes with both Tempe and Tahu (soybean cakes).
How to Get There
For those coming from Jakarta City, they can take an airplane from Soekarno – Hatta International Airport and head directly to Tanjung Harapan Airport at Tanjung Selor City. This flight may take around 1 hour and 11 hours, so tourists must come with a good stamina. After arriving at Tanjung Harapan, their next destination is Kayan Port. This time, they need to ride a boat and head to Tengkayu Port and reach Tarakan City right away.
Where to Stay

Grand Citra Hotel
Mutiara Hotel
Surya Golden Hotel