Patawana Beach in Kotam Village, West Papua Province
---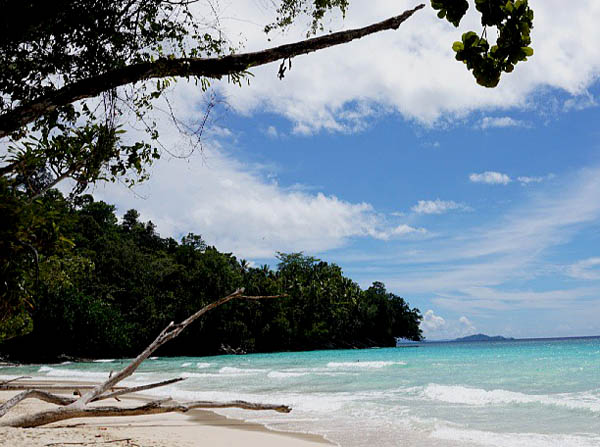 For the next vacation, travelers should consider West Papua Province. Being part of Indonesia, it shares its beauty and popularity. It also offers many types of tourist spots for both nature lovers and backpackers. For example, there is Patawana Beach in East Fakfak District. To be exact, the location is near to Kotam Village. Apart from its charming scenery, the beach is suitable for fun activities like swimming, surfing, snorkeling, and beach walking. Photography also becomes a good idea! With those options of many activities, tourists can come either alone or with families and friends.
The Nuance
Let's describe Patawana Beach. First, it is related to the clarity of sea water. The color is light blue and it appears crystal clear. Even sun ray is reflected beautifully on it! Not to mention some parts of the beach are shallow, which are suitable for playing water. That means kids can safely play in it. For those who love snorkeling or surfing, the beach provides more challenging spots. As an alternative, tourists can ride a speedboat and explore the water without dipping in it. Also, beach walking is quite recommended due to the presence of white sand. When it comes to the underwater environment, several species of fishes and corals live there.
Exploring Patawana Beach
Beginners often get flabbergasted when reaching the beach, as they have no ideas regarding fun activities in Patawana. It is as simple as relaxation and beach walking, actually. The beach provides a perfect environment for those who look for peace and a serene nuance. At noon, the best thing to do is to sit under coconut trees that reside near to the beach. From the location, they can enjoy stunning sea scenery and drink fresh coconut water. What a relaxing way to enjoy nature!
Next, it is time to explore the beach using a speedboat. The fact is that Patawana features some karsts, which are quite reachable. Not to mention those majestic objects become a perfect background for photography. That means tourists can ride a speedboat and take some pictures of sea scenery at the same time. This is indeed a wonderful experience, so no one should miss it. As an alternative, people can go fishing on the boat. Even some octopuses are seen on the sea.
What's next? For those who love water sports, surfing is a good option. The waves aren't always good for surfing, though. In this case, tourists should come in the right time, which is between August and December. At the time, the waves are suitable to perform such water sports. Another precaution is related to the equipment. It is important to carry a surf boat and other required equipment. That means no nearby facilities are available to rent those items.
Nearby Attractions
Tapurarang Site
Kitikiti Waterfall
Tagor Waterfall
Patimburak Old Mosque
How to Get There
The fact is that Patawana Beach is 30 km apart from Fakfak City. For those coming from Jakarta, it takes an airplane to Torea Airport. Once their plane arrives at such checkpoint, it is time to ride a minibus or other transportation service to the beach. It takes about an hour.
Where to Stay