Amazing Cendrawasih Cape in West Papua Province
---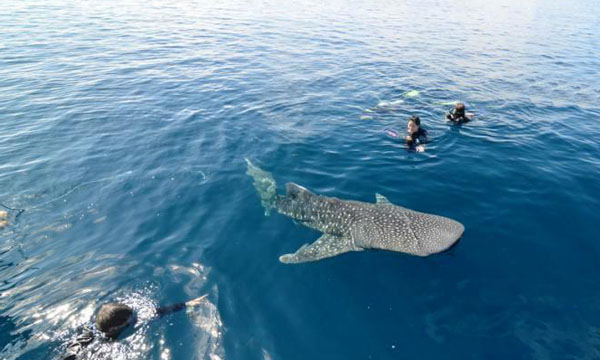 West Papua Province is located in the easternmost of Indonesia and it is considered a hidden gem of tourism. Apart from Raja Ampat, tourists should consider visiting Cendrawasih Cape. As a national park, it has become a recommended tourist spot for everyone, including foreigners. In a nutshell, it is a natural ecosystem, which becomes the home of mangroves, beaches, corals, and tropical forests in Irian Jaya Island. It consists of coastal area, islands, corals, and sea! Due to its enormous size, tourists have many options of spots to explore. As if, it becomes an unlimited source of fun for tourists.
The Nuance
As mentioned earlier, Cendrawasih Cape consists of many features. However, most part of the area is the sea. No wonder, tourists can enjoy numerous water sports and explore some beautiful beaches in the location. The sea water is crystal clear with its green Tosca color. Not to mention the waves are calm, so visitors can swim in it safely. The sand is white and soft, which is suitable for beach walking. In the back, there is a formation of lush trees and bushes. Some tall coconut trees and mangroves are also seen there.
Exploring Cendrawasih Cape
Being the biggest sea conservation in Indonesia, Cendrawasih Cape is the pride of West Papua Province. The question is what people can find in the location. Apart from beaches and flora, the site consists of mostly water. It becomes the home of hundreds of species of fishes and mollusks. In order to observe those creatures, tourists should dive in the water, though. Sometimes, dolphins, sharks, and turtles are seen as well. These beautiful animals are worth an exploration. Everyone should take an opportunity to witness all of those sea creatures!
It is true Cendrawasih Cape is famous for its underwater richness and beauty. However, visitors have many other fun activities to do in the location. For example, they can explore small islands, which are scattered near to the cape. One of the most famous ones is Mioswaar Island. It is the home of a secluded cave with its hot spring, which is worth a visit. The other recommended islands to explore are Nusrowi, Numfor, and Yoop. That means island hopping also becomes a fun activity there.
Some people come to Cendrawasih Cape to witness a small research about whale shark directly. The government has been working with other nations to do such study. In this case, the best locations to visit are Nabire and Wondama. It takes only a few minutes from the cape. The fact is that Cendrawasih National Park is located in 5 different regencies and 2 provinces. No wonder, the size is amazing and people take much time to explore all parts of the area!
Nearby Attractions
Doreri Cape
Manokwari City
Gunung Meja Nature Park
Anggi Giji and Gita Lake
How to Get There
As mentioned before, Cendrawasih Cape belongs to several regions. However, it is easy to reach from Manokwari City. The fact is that Manokwari is the closest city. From Jakarta, tourists only need to take an airplane to Rendani Airport. Next, they can ride a local transportation service to the entry point of the cape, which takes an hour or more.
Where to Stay
Aston Niu Manokwari Hotel
Mutiara Hotel
Aries Hotel
Mokwam Hotel