Bariat Nature Park in Sorong City, West Papua Province
---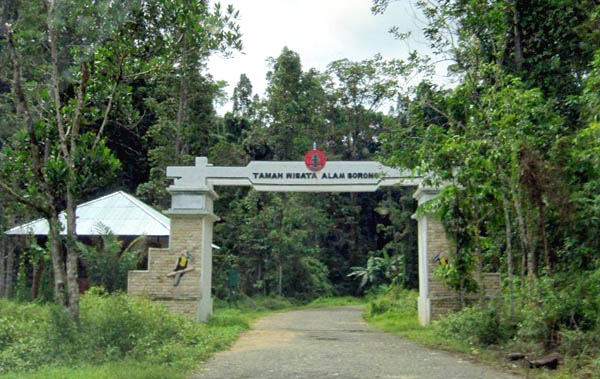 Living in a big city is quite stressful. In order to eradicate boredom and stresses, a holiday in nature attractions becomes a good idea. As for reference, there is Bariat Nature Park in Sorong City. Such tourist spot is a recommended destination for those who are visiting West Papua Province. Sorong is a big city, but it also offers lush nature attractions. The nature park is one of them, actually. The government constructed it for the sake of nature's continuity. Not to mention it becomes a lure for both local and foreign tourists.
The Nuance
Bariat Nature Park consists of lots of trees and bushes. No wonder, the nuance is quite refreshing. This explains why most visitors want to find peace in the location. They take advantage of the calming atmosphere of the nature park to overcome stresses and enjoy an adventure. They don't even need to hire a tour guide, as several signboards are available. Plus, the path is comfortable, so everyone can walk around the site without hassles. With fresh air and cold atmosphere in the morning, the trekking won't be tiring at all.
Exploring Bariat Nature Park
What can people do in Bariat Nature Park? It is a no brainer. They can simply explore the site and witness lush trees and plants. For those who love photography, carrying a camera is a must! It also becomes an opportunity to learn several types of flora. That means families should come with their kids and introduce numerous types of plants there. Some animals even live in the nature park and they are quite alluring. Here is the thing. Most parts of the location consist of forests, so kids should be always under parents' supervision.
Have no worries. Some guard posts are scattered around Bariat Nature Park. That means visitors can rely on the rangers regarding information and emergencies. The management even provides some shelters, so tourists can rest and relax prior to continuing the exploration. However, no food stands are available. If they want to eat lunch during the adventure, they must have prepared snacks or lunch boxes beforehand. Bottled water is also compulsory! Another precaution is the footwear. They should make sure to wear proper and comfortable shoes or hiking sandals.
Some people come to Bariat Nature Park for Camping. It is possible, after all. Though, they should carry their own camping equipment and tent. Not to mention they should pick the right spot to build the tent. For inexperienced people, it is better to talk to the rangers first. As an alternative, they should hire a local guide to learn more about the nature park. Information is quite precious, especially related to the spot for camping. Also, it is not recommended to carry valuable items like jewelry!
Nearby Attractions
Selamat Datang Monument
Sorong City
Raam Island
How to Get There
Bariat Nature Park is quite accessible from Sorong City. First, tourists only need to head to Eduard Airport, especially those coming from another province. Once they reach Sorong, they can simply take a local transportation service to the nature park. The distance is 14 km and it takes about 20 minutes. The best route to use is Sorong-Klamono Street.
Where to Stay
Manise Hotel
Asri Hotel
M Hotel Express
Aquarius Hotel