Kokas Cave in Fakfak Regency, West Papua Province
---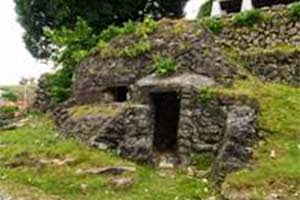 West Papua Province is recognized as a beautiful island despite its location. As the part of Indonesia, it shares the beauty of the nation. It is also proud of its nature tourism, including Kabori Lake, which is located in Manokwari City. They are only 20 km apart and people only need to head to the south by any available transportation service. Today, the lake becomes a favorite spot for both locals and tourists, especially for sightseeing, riding a boat, and swimming. The thing is most of the visitors are interested in fishing in the location!
The Nuance
The nuance is peaceful and cold, especially in the morning. It is true the lake is quite deep with its green water. That means it is not suitable for inexperienced swimmers. In order to avoid problems, tourists should choose other fun activities like fishing. It is safer and more rewarding. Several big fishes even live in that lake. Not to mention the panorama is quite mesmerizing with lush trees and shady hill. Fishers would be astonished by nature while enjoying their activity. Here is the thing. Fishing in a lake is not as simple as people think, so tourists should come with a good preparation.
Exploring Kabori Lake
The simplest activity to do in Kabori Lake is sightseeing, as the scenery is astonishing. However, it will be more interesting if visitors go fishing. They should have prepared a fishing rod and other equipment beforehand, though. Also, they must find a boat to get around the lake and find the best spot for fishing. It is because different spots have a different amount of fishes that has a significant impact on the result of the catch. Thus, it is better to spend some money on a boat in order to have more successful results. It is worth the money, after all.
Kabori Lake has a similar feature to regular lakes. Not to mention the water is calm, so fishers won't be hard to spot fishes there. The thing is the lake has creel limits, so tourists should not be too greedy in catching the fish. What about some tricks? Well, it is quite basic. What people should do is to pay attention to their outlets and inlets. Fishes always choose the most comfortable spot that has a specific temperature. That means they may gather in a specific spot, on which fishers should visit.
Next, it is related to the bait. Various fishes live in Kabori Lake, so it is better to have prepared different baits beforehand. The best options are worms, leeches, and crickets. What about artificial baits? Well, they may work, but tourists should only choose fishing jigs due to their versatility. Once they enjoy fishing, they can even conduct a small trekking in the location. It is because Kabori Lake is situated near to a hill.
Nearby Attractions
Doreri Cape
Manokwari City
Gunung Meja Nature Park
Anggi Giji and Gita Lake
How to Get There
Kabori Lake is situated in the north part of Manokwari City. But first, outsiders need to head to Rendani Aiport by airplane. Next, they can take a minibus with the route of Sanggeng – Kabori Lake. Along the way to the location, tourists can see beautiful scenery and feel fresh air. What a trip!
Where to Stay
Aston Niu Manokwari Hotel
Mutiara Hotel
Aries Hotel
Mokwam Hotel