Lasi Ecotourism in Agam Regency, West Sumatra Province
---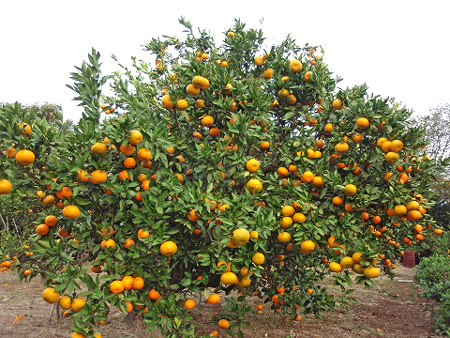 Agam Regency of West Sumatra province has lots of vacation destinations for tourist to explore. For those who love ecotourism, in this case, they need to visit Lasi Village, which is located in Candung Sub-District. The location is in the east part of Bukittinggi City and it resides near to Payakumbuh City. That means the accessibility is excellent, so tourists can get there regardless of their location. Thanks to the Indonesian local government. They decided to plant thousands of trees in that area in order to lure tourists and help the environment to grow over time. So, what can tourists find there?
The Nuance
The prime theme is indeed ecotourism, featuring the beautiful volcanic view on the horizon. For the information, Lasi Ecotourism Site is considered new, so the condition is quite pristine. The nuance is peaceful and the environment is neat. In that area, tourists would find lots of fruit plantations, as well, including oranges and passion fruits. The locals cultivate these plantations well, after all. Next, the air feels refreshing due to the presence of tons of shady trees. Another noticeable feature is the presence of several traditional houses that look similar to a hobbit's house! Tourists usually conduct photography in that spot.
Exploring Lasi Ecotourism
Adventure and relaxation would be two major benefits that tourists can get by visiting Lasi Ecotourism Site. The first thing to do is none other than visiting local fruit plantations. In that spot, lots of commodities grow abundantly. The most noticeable ones, as mentioned earlier, are passion fruits, oranges, and vegetables. Tourists can also meet the farmers who work there regarding these products. They would be lucky to get some free fruits from the farmers, actually!
The next common thing to do in Lasi Ecotourism is relaxation. Visitors can simply enjoy the nuance and feel the breezy chilling highland wind. The nuance even feels more comfortable in the early morning! For those who love adventure, in this case, it is recommended to enjoy both outbound activities and trekking. The landscapes are quite perfect to do so, after all.
Here is another popular thing to do in Lasi Ecotourism. Tourists can carry a tent and other required equipment in order to enjoy camping. Some spots are available to build a tent and spend the night comfortably. Still, it must be done either with friends or family members. As an alternative, visitors can simply conduct photography while exploring the site. The hobbit houses and Merapi Mountain become two great objects to capture later!
Nearby Attractions

Mount Marapi
Mount Sago
Tabek Gadang
Bukik Bulek
Puncak Merpati
How to Get There
Before heading to Lasi Eco-tourist Site at Agam Regency, tourists need to reach Padang City first. For outsiders, in this case, they need to take advantage of an airplane service for a faster trip! For instance, a flight from Jakarta City (Soekarno – Hatta International Airport) may take around 1 hour and 40 minutes. After arriving at Minangkabau Airport, they can simply head to Agam Regency by taking Maninjau – Lubuk Basung Street. This trip usually takes around 2 hours and 15 minutes, as the distance is 109 km. From Agam, tourists can take Padang Lua – Maninjau Street and head to Lasi. The distance is 52.2 km, so the trip would take around 1 hour and 46 minutes.
Where to Stay

Maya Sari Cottage
Desi Mawar Homestay
Aie Angek Homestay