WR. Soepratman Museum
Wage Rudolf Soepratman is the Great Hero of the author of Indonesia national anthem. Born on Monday, 9 March 1903 in Jatinegara Jakarta believe in Islam and not followed the political organization. His father named Senen, a sergeant in Battalion VIII. Mothered by his brother in-laws of WM Van Eldik (Sastromihardjo) he had learnt pluck guitar and fiddle violin.
In 1914, Soepratman follow Roekijem to Makassar. Over there, he sent to school and financed by Roekijem husband named Willem Van Eldik. Soepratman study Dutch language in night school during 3 years then continued it to Normaalschool. He go to an education school in Makasar and when he 20 years, he is lifted as a teacher in Angka 2 School. Two years after, he get Klein Ambtenaar certificate.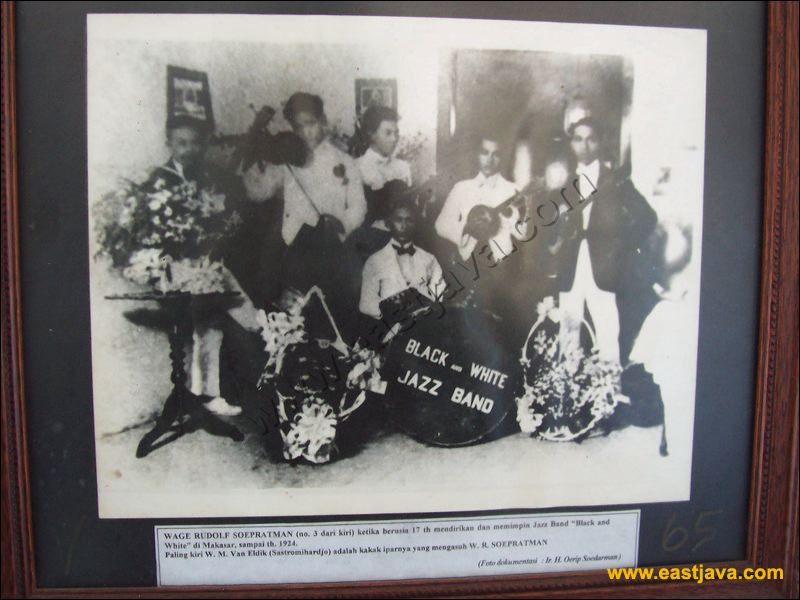 When he live in Makassar, Supratman had studied music from his brother in-laws named Willem Van Eldik, so that he clever to played violin and then he can compose song. When living in Jakarta, once upon a time he read a composition in Timbul magazine. The composition writer invited the Indonesia music experts to create the national anthem.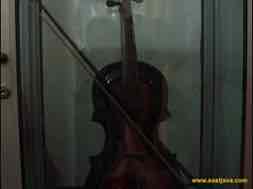 In October 1928 in Jakarta, there was passed off a Youngster Congress. The congress had borne 'Sumpah Pemuda'. At congress closing night, on 28 Octobers 1928, Supratman sound off his creation song instrumentally in front of the public participant. At that time is for the first time of Great Indonesia song is echoed publicly. All which presents is surprised to hear it. Swiftly the song had known among national movement. If the political organization performed a congress, hence Great Indonesia song is always warbled. The song is materialization of association desire to independence.
He ever built music group which stream jazz called Black and white until 1924. He went to Surabaya and Bandung become newspaper correspondence of "Kaoem Moeda".
By 28 Octobers 1928, performed a Second Youngster Congress with result of young man oath that confessed one fatherland, one nation, one Indonesians. In that congress had warbled by Great Indonesia song and accompanied by friction of WR Soepratman violin.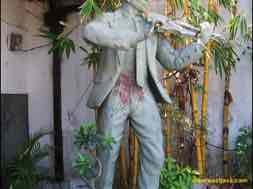 7th Augusts 1938, (Sunday) Indonesia Scout had sung Rising Indonesia song in NIROM Embong Malang Street Surabaya. Passed away in Mangga Street 21 Surabaya
The effect of create the Great Indonesia song, he always hunted by the side of Dutch Indies Police and caused fall sick in Surabaya. Because his last creation song "Matahari Terbit" in the early of 7 Augusts 1938, he is caught when he broadcasting the song with the guides in NIROM Embong Malang street, Surabaya and jailed in Kalisosok Surabaya, and then die in 17 Augusts 1938 on Wednesdays buried in Kapasan graveyard.
Some of his creation songs:
The Nationality of Great Indonesia (Indonesia Raya)
Bendera kita merah putih
Matahari Terbit
Ibu Kita Kartini
Mars Kepandoen Bangsa Indonesia
On 26 Junes 1958, The Government Regulation 44, had declared Indonesia Raya as Republic of Indonesia National Anthem
10 Novembers 1971 Appreciations of National Warrior
19 Junes 1974 Appreciations of Main Mahaputra Star
Photo Gallery

Latest News
Indonesia is not only rich in cultural diversity. However, there are various historical stories from the city of Heroes, Surabaya. We can find stories about the history of this nation from movies, books, fairy tales, songs and even tourist spots. This of course makes Surabaya, a city with various stories. In addition to make visitors more familiar with the history of the Indonesian nation, Surabaya is a space for education and remember about what the beginning of the existence of Surabaya and all other unique buildings. Maybe from here, we…
---
When you arranging a vacation trip out of town, did any of you include the hero city of Surabaya on your visit list? It's likely that many of you will say no. This is because Surabaya is indeed not known as a tourist city. Even the residents themselves also admit that Surabaya City of Heroes has short destinations. Even though Surabaya is the second largest metropolitan city in Indonesia after Jakarta. Realizing the importance of the meaning of soul's relaxation for the Urban, who are daily filled with various kinds…
---
Impeccably designed, the spacious comfort, personalized services and extensive facilities, provided at Puri Darmo Serviced Residence offers you an opportunity to relax and enjoy your business travel, leisure vacation or relocation in Surabaya. The residence is designed for the international executive and family, with business and recreational facilities as well as educational facilities. Spacious and stylishly decorated, each apartment offers comfortable living as well as modern amenities. Ideal corporate housing for long or short-term project assignment in Indonesia, the residence offers a welcome and refreshing alternative to the hotel or…
---
Pondok Asri Guest House is a family guest house that located at Jl. Kalibokor Selatan 108 Surabaya. This family guest house is available for family or standard single guest, with valuable facilities like : Room Facilities :AC, TV, Phone, Bath Room / Showwer Laundry Service Room Service (16 Hours) General : Safe Deposit Box Credit Card accepted Breakfast, Lunch, Dinner Car for rent can be arranged upon request Extra Bed : Mattresses on the floor or ring extra bed For More Info, please contact: Pondok Asri Family Guest House Jl.…
---