Tunjungan Street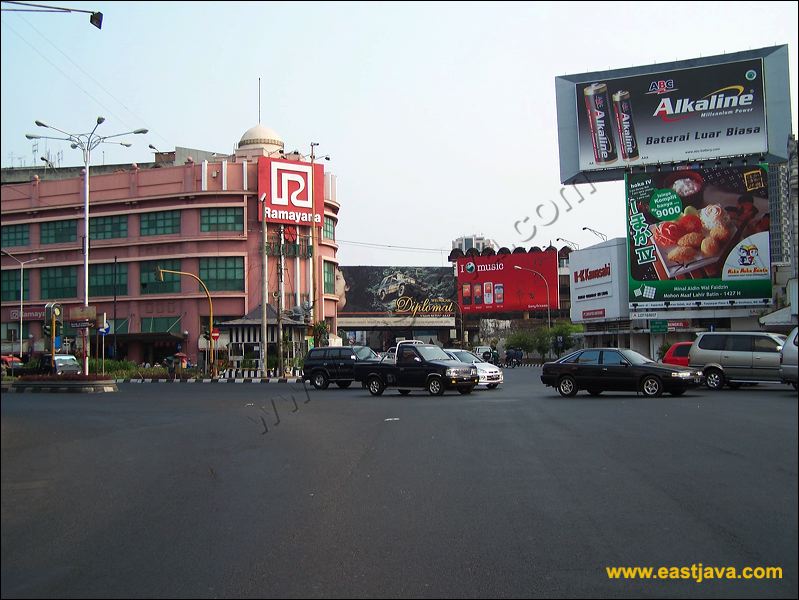 The Proclamation of 17 Augusts 1945 arising spirit the Surabaya people to fight against colonist, so happened Surabaya Inferno, which support oppressed nation awakened to fight against colonist. Tunjungan Street become the struggle eyewitnesses of Surabaya people maintain independence. The existence of Tunjungan is the gold triangle area with Embong Malang and Blauran Street.
At Monday, 3 Septembers 1945 the Soedirman Resident has government of Republic of Indonesia proclamation in East Java and in greeting action of bunting in all Surabaya side. For example in Syucokan office, Municipality building, Governor building now Pahlawan Street, for Internatio building, Gelora 10 Novembers Field in public meeting carried out by Surabaya Youngsters.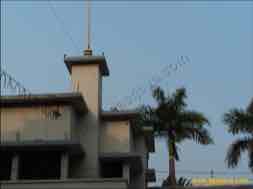 The movement climax of Bunting in Surabaya happened at the disruption flag incident in Yamamoto Hotel, Tunjungan Street 65 Surabaya. By 18 Septembers 1945, comes British army from Allied Command lodging in the hotel. At the same time, it make as station RAPWI (Rehabilitation of Allied Prisoners of War Internees). Feel it has strong position, a group of Dutchman that led by W.V.Ch Ploegman at 21.00 Pm they flying the Dutch flag without the Republic of Indonesia government permission.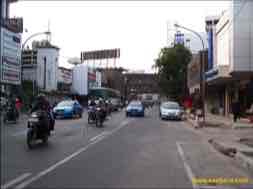 The day after, Surabaya member had angry. Sudirman Resident come and asked the flag to degrade, but Ploegman to refuse and threatening with weapon so it happened fight with guard Sudirman, Sidik that caused Ploegman had died. The situation increasingly the temperature, Surabaya member scrambling gone up above to the building to reduce the flag from the pillar. Kusno Wibowo and Hariyono are successfully reduced and tear the tricolor flag to become red and white.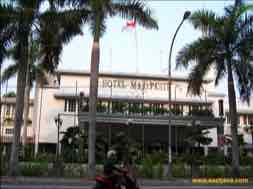 The heroic event in Tunjungan Street make that street name had increasingly recognized. Oranje Hotel or Oranye Hotel is build first time 1910 by Mr. Lucas Martin Sarkies (LMS) a nationality Armenia with Colonial style and Art Nouveau Style. Its architect is an English named James Afprey.
When Japan military in command in 1942, its name become Yamato Hoteru, its function becomes a Japan military station. Because of that event, this hotel known as Liberty Hotel and change again become LMS Hotel. The new owner Mantrust Holding Co. changed it become Majapahit Hotel (1969). Fresh Oriental Group and Mandarin take over this hotel so it becomes Majapahit Mandarin Oriental Surabaya Hotel.
Photo Gallery

Latest News
Indonesia is not only rich in cultural diversity. However, there are various historical stories from the city of Heroes, Surabaya. We can find stories about the history of this nation from movies, books, fairy tales, songs and even tourist spots. This of course makes Surabaya, a city with various stories. In addition to make visitors more familiar with the history of the Indonesian nation, Surabaya is a space for education and remember about what the beginning of the existence of Surabaya and all other unique buildings. Maybe from here, we…
---
When you arranging a vacation trip out of town, did any of you include the hero city of Surabaya on your visit list? It's likely that many of you will say no. This is because Surabaya is indeed not known as a tourist city. Even the residents themselves also admit that Surabaya City of Heroes has short destinations. Even though Surabaya is the second largest metropolitan city in Indonesia after Jakarta. Realizing the importance of the meaning of soul's relaxation for the Urban, who are daily filled with various kinds…
---
Impeccably designed, the spacious comfort, personalized services and extensive facilities, provided at Puri Darmo Serviced Residence offers you an opportunity to relax and enjoy your business travel, leisure vacation or relocation in Surabaya. The residence is designed for the international executive and family, with business and recreational facilities as well as educational facilities. Spacious and stylishly decorated, each apartment offers comfortable living as well as modern amenities. Ideal corporate housing for long or short-term project assignment in Indonesia, the residence offers a welcome and refreshing alternative to the hotel or…
---
Pondok Asri Guest House is a family guest house that located at Jl. Kalibokor Selatan 108 Surabaya. This family guest house is available for family or standard single guest, with valuable facilities like : Room Facilities :AC, TV, Phone, Bath Room / Showwer Laundry Service Room Service (16 Hours) General : Safe Deposit Box Credit Card accepted Breakfast, Lunch, Dinner Car for rent can be arranged upon request Extra Bed : Mattresses on the floor or ring extra bed For More Info, please contact: Pondok Asri Family Guest House Jl.…
---