Internatio Building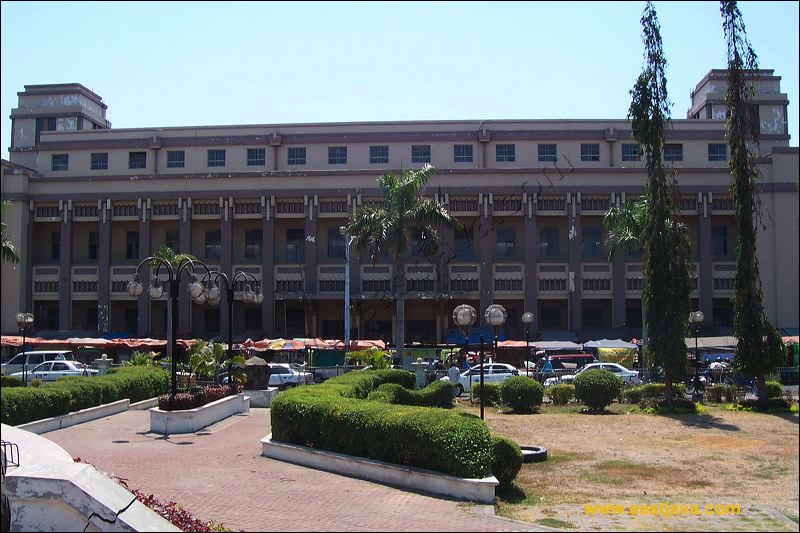 Internatio Building (Internationale Crediten Handelvereeniging) is located in angle of Heerenstraat and Willemsplein (now called Jayengrono Street). Border on precise Jembatan Merah station and Jembatan Merah Plaza so that is point of bustle. This building had built in 1929 by Biro Aristech AIA (Algemeen Ingenieurs en Architecten Bureau) that address in Sumatrastraat 59 Soerabaia.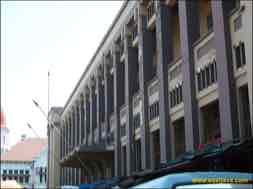 It is a famous Soerabaia architect; birth in Tulungagung, East Java, named Ir. Frans Johan Louwrens Ghijsels who bear in 1882 to realize this building. The other masterpiece is:
- NV Nederlandsch Indische Handelsbank in 1926
- Eye Hospital Oendaanstraat, Aniem building in Embong Woengoe.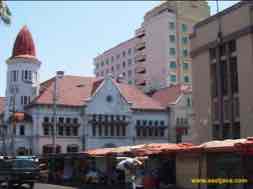 After Brigadier General Mallaby team has successfully land in Tanjung Perak Harbour on 25 Octobers 1945, this building mastered by Sekutu team. On 28-30 Octobers 1945 buildings is in besieging by Indonesia combatants.
This tan building with two floors is still seen steady. At this one's post is felt cold because it has good ventilation system with door and window is height design. This building is face easterly toward Jembatan Merah Against Monument (Mayangkara Monument).
Photo Gallery

Latest News
Indonesia is not only rich in cultural diversity. However, there are various historical stories from the city of Heroes, Surabaya. We can find stories about the history of this nation from movies, books, fairy tales, songs and even tourist spots. This of course makes Surabaya, a city with various stories. In addition to make visitors more familiar with the history of the Indonesian nation, Surabaya is a space for education and remember about what the beginning of the existence of Surabaya and all other unique buildings. Maybe from here, we…
---
When you arranging a vacation trip out of town, did any of you include the hero city of Surabaya on your visit list? It's likely that many of you will say no. This is because Surabaya is indeed not known as a tourist city. Even the residents themselves also admit that Surabaya City of Heroes has short destinations. Even though Surabaya is the second largest metropolitan city in Indonesia after Jakarta. Realizing the importance of the meaning of soul's relaxation for the Urban, who are daily filled with various kinds…
---
Impeccably designed, the spacious comfort, personalized services and extensive facilities, provided at Puri Darmo Serviced Residence offers you an opportunity to relax and enjoy your business travel, leisure vacation or relocation in Surabaya. The residence is designed for the international executive and family, with business and recreational facilities as well as educational facilities. Spacious and stylishly decorated, each apartment offers comfortable living as well as modern amenities. Ideal corporate housing for long or short-term project assignment in Indonesia, the residence offers a welcome and refreshing alternative to the hotel or…
---
Pondok Asri Guest House is a family guest house that located at Jl. Kalibokor Selatan 108 Surabaya. This family guest house is available for family or standard single guest, with valuable facilities like : Room Facilities :AC, TV, Phone, Bath Room / Showwer Laundry Service Room Service (16 Hours) General : Safe Deposit Box Credit Card accepted Breakfast, Lunch, Dinner Car for rent can be arranged upon request Extra Bed : Mattresses on the floor or ring extra bed For More Info, please contact: Pondok Asri Family Guest House Jl.…
---