History of Port Tanjung Perak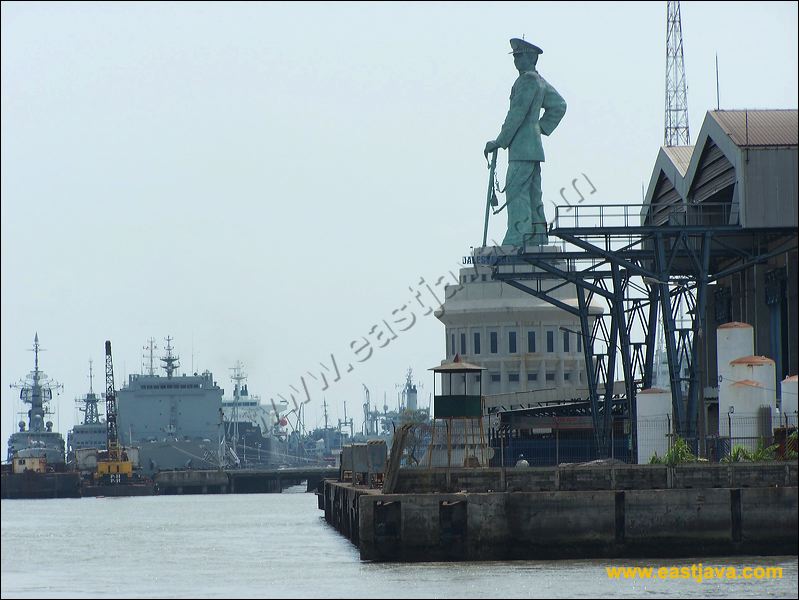 Port of Tanjung Perak is one of gateways of Indonesia, which becomes goods collector and distribution from and to Eastern Indonesia including East Java. Because of its strategic position and the existence of surrounding advantageous hinterlands, port of Tanjung Perak constitutes the center of inter island shipping for Eastern Indonesia.
Previously the oceangoing vessels did loading and unloading activities at Madura Strait and then freighted the cargoes by the means of barges and boats to Jembatan Merah (the first port in that time) situated along Kalimas River, at heart of Surabaya city.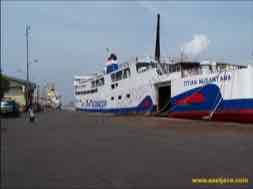 Due to the increases of trade, cargo and transportation traffics, the facilities available at Port were inadequate. Therefore in 1875 Ir. W. de Jonght planned to build Port of Tanjung Perak so that the loading and unloading activities could be carried out directly without using barges and boats. Yet this plan was rejected since it needed a lot of funds.
During 19th century the port construction could not be found while cargo transport traffics settled in Jembatan Merah were sustained in their increase number. The plan of port construction is introduced by ir. W. de Jongth was neglected.
In the first ten years of 20th Ir. W.B. Van Goor made a more realistic plan, which was, all the oceangoing vessels might move closer to the quay (berthing). Two experts were expected to come from the Netherlands namely, Prof DR. Kraus and G.J. de jong and to give any proposals on port construction planning of Tanjung Perak Port.
After 1910 the physical construction of Tanjung Perak Port was initiated and during the accomplishment of port construction the demand of using incomplete –- built quay rose in number.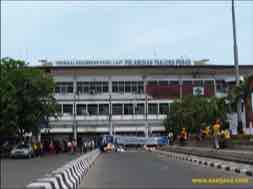 The finishing of quay construction facilitated the oceangoing vessels to do their loading and unloading activities at port. Port of Kalimas later functioned to be a port with providing service for traditional transport and sailing boats, in the meantime the port at Jembatan Merah was gradually abandoned.
Therefore, starting from that time Port of Tanjung Perak started to take part in contributing economic development in a quite large scale and to have important role in increasing trade traffic both at East Java and whole parts of Eastern Indonesia.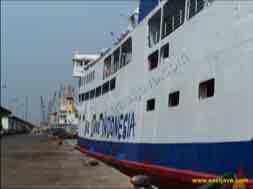 To support the task, the construction of inter island terminal was completed in 1983 known as Mirah Terminal. For the interests of inter island vessel passengers, there was a passenger terminal located at North of Jamrud area. Next to the passenger terminal, a fery terminal was built for the service of passengers with Surabaya –- Madura destination on 24 hours service.
Time was passing and Port of Tanjung Perak had showed its strategic role as national gateway port. Then a container terminal was planned to build and its physical construction was finished in 1992.
Container terminal is acknowledged as Terminal Petikemas Surabaya. Those various facilities put Port of Tanjung Perak in the movements of continuously supporting the development of Surabaya city and the territories around.
Photo Gallery

Latest News
Indonesia is not only rich in cultural diversity. However, there are various historical stories from the city of Heroes, Surabaya. We can find stories about the history of this nation from movies, books, fairy tales, songs and even tourist spots. This of course makes Surabaya, a city with various stories. In addition to make visitors more familiar with the history of the Indonesian nation, Surabaya is a space for education and remember about what the beginning of the existence of Surabaya and all other unique buildings. Maybe from here, we…
---
When you arranging a vacation trip out of town, did any of you include the hero city of Surabaya on your visit list? It's likely that many of you will say no. This is because Surabaya is indeed not known as a tourist city. Even the residents themselves also admit that Surabaya City of Heroes has short destinations. Even though Surabaya is the second largest metropolitan city in Indonesia after Jakarta. Realizing the importance of the meaning of soul's relaxation for the Urban, who are daily filled with various kinds…
---
Impeccably designed, the spacious comfort, personalized services and extensive facilities, provided at Puri Darmo Serviced Residence offers you an opportunity to relax and enjoy your business travel, leisure vacation or relocation in Surabaya. The residence is designed for the international executive and family, with business and recreational facilities as well as educational facilities. Spacious and stylishly decorated, each apartment offers comfortable living as well as modern amenities. Ideal corporate housing for long or short-term project assignment in Indonesia, the residence offers a welcome and refreshing alternative to the hotel or…
---
Pondok Asri Guest House is a family guest house that located at Jl. Kalibokor Selatan 108 Surabaya. This family guest house is available for family or standard single guest, with valuable facilities like : Room Facilities :AC, TV, Phone, Bath Room / Showwer Laundry Service Room Service (16 Hours) General : Safe Deposit Box Credit Card accepted Breakfast, Lunch, Dinner Car for rent can be arranged upon request Extra Bed : Mattresses on the floor or ring extra bed For More Info, please contact: Pondok Asri Family Guest House Jl.…
---