Palangkaraya
---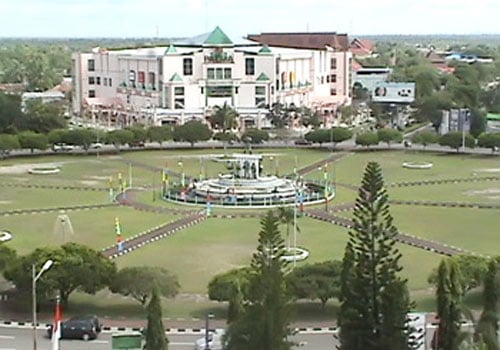 Palangkaraya is the capital of the Indonesian province Central Kalimantan, also famously known as Central Borneo situated between the Kahayan and the Sabangau rivers. The closest airport serving the city is Tjilik Riwut. Palangkaraya is the largest city by land area in Indonesia. Most of the area is still forested, including protected forests, nature conservation areas, and Tangkiling Forest.
The town that has split by Kahajan river is not be a major of tourist destination town yet. It's prestige has not as tight as others tourism destination cities in Indonesia. But who would have thought, this capital of Central Kalimantan, collected quite a lot of interesting objects which unfortunately to passed away. Not only offers inland river edge tour, as the capital of the province, Palangkaraya also has a series of nature objects, culture, history, souvenirs shop to unique culinary special Dayak.
From Banjarmasin towards Palangkaraya takes about 4 hours, by split one of Trans Kalimantan lane. The grand of Barito Bridge will found about 30 minutes away. This bridge is the pride bridge of South Kalimantan. Barito River runs beneath stout as far as 900 miles and culminate in Muller Mountains. And along the way to Palangkaraya many other great rivers met.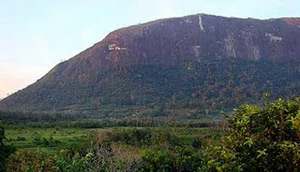 Along Borneo rivers which looks pretty and natural has mix brown and green forest color along the edge. Stop for a while on the bridge to admire the exotic rivers.Dayak ornate monument will welcomed you when you arrived in Kuala Kapuas; the town that settled on the sides of giant river, after 4 hours drive from here, you will arrived in the beautiful city, Palangkaraya.

Latest News
Orangutan Tour Orangutan Tour is one of tour and travel company based on Central Kalimantan, Indonesia. Under the flag of PT. Borneo Lestari Tour and Travel, Orangutan Tour will guide you to explore Borneo with its natural beauty and culture. Located in Pangkalan Bun, Central Kalimantan offer you to have some tour package like enjoying houseboating, floating market or Dayak tour. The facilities are included the accommodation, transportation and everything you need during your visit. The mission is to provide you all the best services that is needed and expertise…
---
Kubu Beach is located in Kubu District, West Kotawaringin Regency, Central Kalimantan Province. This beach is the fishermen area and facing of Java Ocean. This beach has white-brownish sand beach and becomes one of favorite tourism destinations in Pangkalan Bun. This place also quite good for you who wants to go into seclusion from noisy of the cities. Water on this beach colored brownish caused by peat forest near from the beach. When you are here, you can try banana boat. To enjoy it, you have to entering from entrance…
---
  Since 1994, they have spent most of their  life as field guides deep in the jungle and river of Borneo, with this years experiences also they are growing up in the fields as Wildlife and Culture tour guides, which know well about the adventure in Borneo and supported by their impressive and solid background of the team with depth and breadth of knowledge and experiences in the rain forest and animals, especially Orangutan. The teams are also have been voluntary for Orangutan for few years. Their adventures tour packages…
---
Orangutan Green Tours is one of Borneo tour agent who will help the visitors enjoy a trip to the forest and introduce the Borneo Orangutan to the visitors. OrangutanGreenTours (OGT), specially dedicated traveling to the Orangutan and Unique wildlife, indigenous people, Community and Nature conservation based tours, Eco-tourism destination around Borneo and Indonesian parks. OrangutanGreentours will lead you to Borneo homeland which known as The third largest island after Greenland and New Guinea. Borneo was cover 746,309 sq km bigger than Texas and Oklahoma combined five time the area of…
---