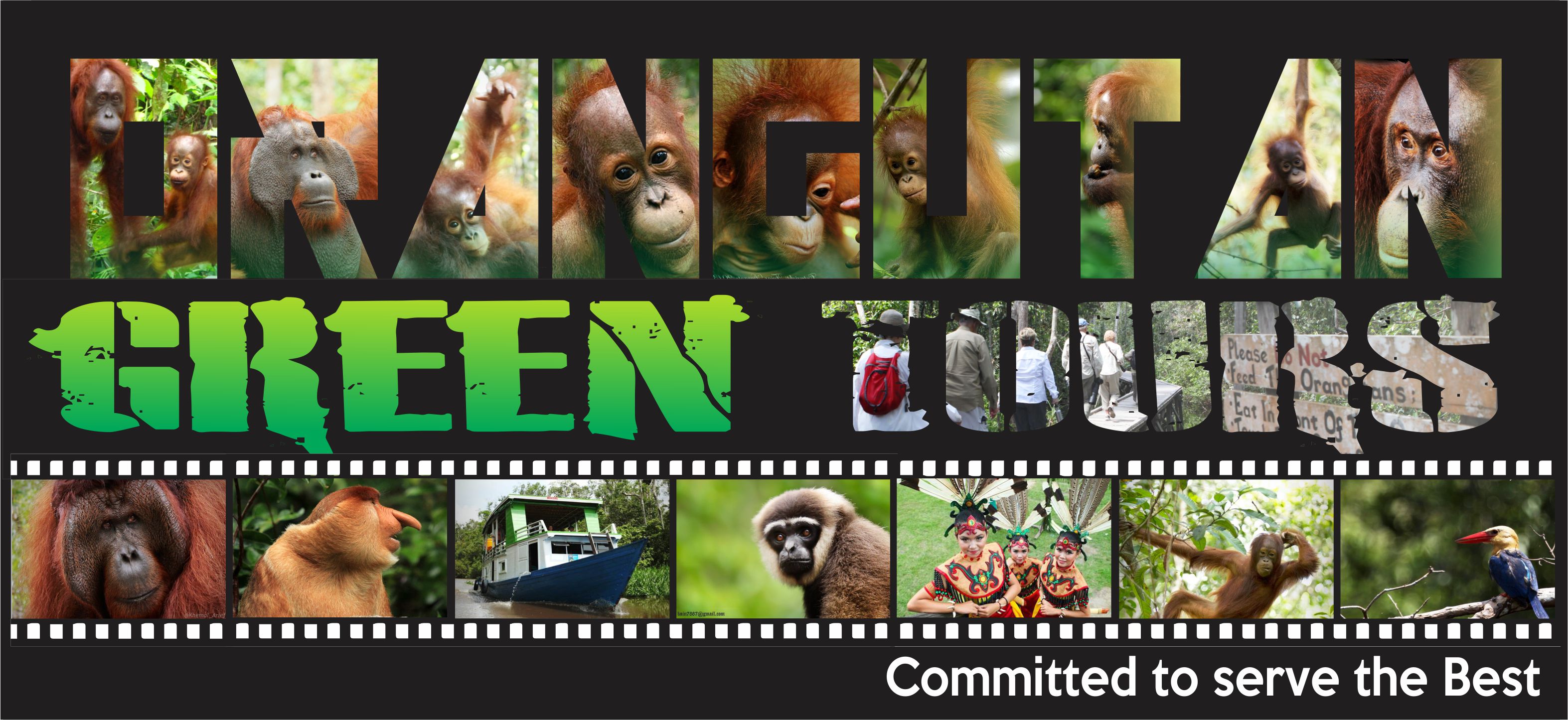 Orangutan Green Tours is one of Borneo tour agent who will help the visitors enjoy a trip to the forest and introduce the Borneo Orangutan to the visitors.
OrangutanGreenTours (OGT), specially dedicated traveling to the Orangutan and Unique wildlife, indigenous people, Community and Nature conservation based tours, Eco-tourism destination around Borneo and Indonesian parks. OrangutanGreentours will lead you to Borneo homeland which known as The third largest island after Greenland and New Guinea. Borneo was cover 746,309 sq km bigger than Texas and Oklahoma combined five time the area of England and Wales.
www.Orangutangreentours.com is not itself a carrier or hotelier, not do we own aircraft, hotels, or coaches. The flights, coach journeys, other travel and hotel accommodation comprised in your tour are provided by reputable carries and hoteliers on their own conditions. It is important to note, therefore, that all bookings with www.Orangutangreentours.com are subject to the terms and conditions and limitations of liability imposed by airlines, coach operators, hoteliers and other service providers, including but not limited to car hire, restaurant operators, whose service we utilize, some of which limit or exclude liability in respect of death, personal injury, delay and loss or damage to baggage.
For more info please contact:
Mr. Harry Roustaman
Jl. H. M. Idris 911A Kumai sea port / Kumaispeedboat station Kumai Hulu, Central Borneo, Indonesia?Phone: +62 532 61319?Fax: +62 532 61319?Mobile: +62 8125086105
Email: info@orangutangreentours.com
Website: www.orangutangreentours.com