Trying Some Traditional Foods of Merauke Regency in Papua Province
---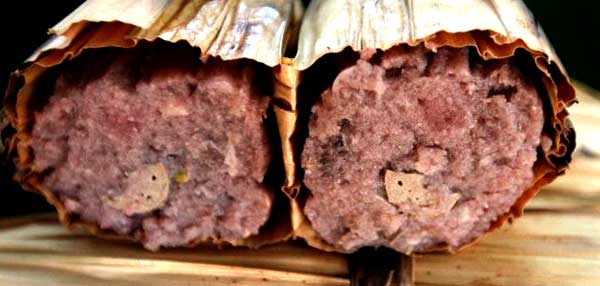 What do tourists think about Merauke Regency? Most of them would think about history and natural attractions. Well, the region has another allure for visitors, in fact. It is related to culinary! That means tourists can try some delicious and unique foods during the visit! Not only these foods taste great, but they also come with an affordable price. The only consideration is about the places where tourists should get the food. Some visitors also need a reference about available traditional foods and snacks that they can get in Merauke. Well, here is further discussion about it
.
Where to Get the Foods
The most important one is regarding the place to eat. Tourists have two prime choices, actually. First, they can simply order these from the hotel they are staying at. It is indeed quite efficient. However, it costs them more money. As an alternative, which is considered cheaper, they should find local eateries. Aside from the better price, it gives them a nice eating experience. They are able to get close to the locals who are also eating the same foods at the same place. So, what are the choices of foods in Merauke, actually?
The Variety of Foods
In terms of popularity, the best one is called Sagu Sep. As the name suggests, the prime ingredient is sago. For the information, it is the signature dish of Marind Tribe! Thanks to the variety. Tourists can find different forms, depending on the side dishes and way of cooking. Some of them are mixed with bananas, in fact! The best ones come with grilled meats, coconut milk, and chunks of beef. As for the price, it varies depending on the variety.
Aside from Sagu Sep, Merauke Regency is also known for its deer meat. It is because deer live abundantly in this region. No wonder, the locals often hunt and create numerous varieties of deer-based foods. The most popular one perhaps is meatballs! Have no worries. Many local eateries provide it, so all tourists can get one without any problems. Aside from deer meatballs, tourists can also find deer skewer. However, this food is only available in the evening.
Another recommended traditional food is none other than local corns. Villagers cook corns in many ways, so tourists can enjoy these well. Grilled and boiled corns are the examples. As for side dishes, they can eat banana and taro chips! As for the drink, the best one would be fresh coconut drinks. Don't forget to try these all later!
Nearby Attractions

Taman Makam Pahlawan Trikora
Lingkaran Brawijaya
Galaxy Swimming Pool
Pasar Baru
Pintu Air Transito
How to Get There
Those who live in Papua Province can simply head to Merauke Regency by land transportation. What about outsiders? Well, the best way is by airplane, without a doubt. From the capital of Indonesia, Jakarta City, tourists can use an airplane service at Soekarno – Hatta International Airport and head to Merauke right away. The flight may take around 6 hours and 45 minutes or more depending on the weather, though. After arriving at Mopah Airport, tourists can head to a nearby hotel or go directly to local eateries.
Where to Stay

Swiss Belhotel
Megaria Hotel
Corelnn
Asmat Hotel
Chosen Inn Hotel