Visiting Merauke Regency in Papua Province
---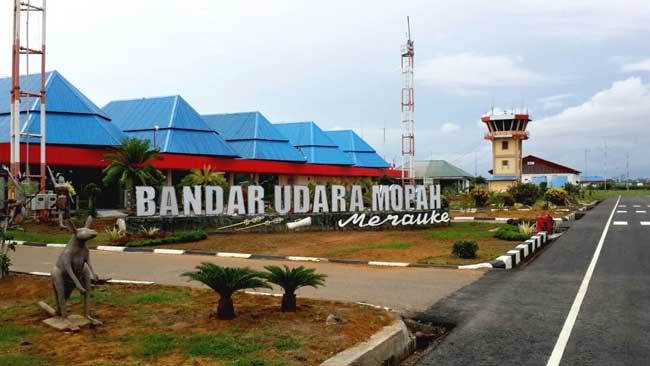 Merauke Regency is known as the easternmost region in Indonesia and has an interesting history as well as natural attractions. It is also bordering directly with Papua Nugini. In terms of name, it derives from Maro River. The local tribe (Marind) called the river Maro Ka Ehe, actually. As for tourism, the city is known for its historical places, beaches, and highlands. Tourists are also interested to visit Merauke for its culture and culinary, these days. The only issue is related to the distance, especially for those coming from outside Papua Province. Still, spending a vacation in Merauke would give a new experience to all.
The Nuance
As mentioned before, Merauke is dominated by a local tribe called Marind. Despite the fact, newcomers or immigrants are also seen there. In terms of nuance, the region looks homely or earthy. It is because the majority of people live in a traditional way there. Geographically, it consists of various landscapes including coastal area, highlands, and plains. In the north, it is bordering with Mappi and Boven Regency. In the south and west, it is bordering with the Arafuru Sea. As for the east, it is bordering with Papua Nugini.
Exploring Merauke Regency
So, what can tourists do in Merauke? Visiting the region would be both troublesome and confusing for some people. No wonder, hiring a local guide is quite recommended to visit good vacation spots efficiently. As for nature tourism, the most recommended one is Wasur National Park. Once arriving at this area, tourists would see a beautiful combination of savanna and swamp! Not to mention various local animals can be seen there including small kangaroos and deer.
The next reason for visiting Merauke Regency is related to history. Tourists can simply ask villagers or a local guide about it. It is said, the region was found in 1902 by the Dutch. In the past, many foreigners also came here in order to hunt the birds of paradise (Cendrawasih). As time went by, Merauke grew into a city and has become one of Indonesia's regencies. More tourists keep coming since then, including foreigners!
Those who visit Merauke during holidays should not miss the chance to visit the local markets. The purpose is to buy unique traditional crafts and items. The price is negotiable and the quality is superb. Thus, no one would regret spending some money there. Another thing that tourists can enjoy is related to culinary. The region offers numerous delicious dishes like deer meat skewer, dendeng, semur, sagu sep, and much more! Don't forget to enjoy them all!
Nearby Attractions

Arinda Jaay Amusement Park
Lingkaran Brawijaya
How to Get There
From Jakarta City, tourists can simply take an airplane and head to Merauke Regency directly. This flight won't take more than 7 hours during good weather, in fact. Later, after arriving at Mopah Airport, tourists can simply take RE Martadinata and Missi II Street in order to reach Merauke City. Have no worries. The distance is 2.6 km, so this trip would take only about 6 minutes or less.
Where to Stay

Itese Hotel
Rajawali Hotel
Megaria Hotel
Swiss Belhotel

Latest News
The Raja Ampat area, West Papua, in addition to its beautiful underwater panorama, the plains also have amazing charm. The karst hills at first glance look like cones, scattered in clear green waters. Deep blue water lagoons around it looks so wonderful. Tropical rainforests with endemic fauna of Raja Ampat such as the waigeo cuscus (Spilocuscus papuensis), the red bird of paradise (paradisaea rubra) and the bald bird of paradise (cicinnurus respublica) are also there. In addition to snorkeling, travelers can trekking to enjoy climbing spots on a cluster of…
---
The fertile land makes Indonesia rich in plantation products, especially upland plantations such as coffee. One of the highlands in Indonesia turns out to produce the best Arabica coffee, low in acid and caffeine. Some coffee lovers and observers say arabica coffee from the highlands of Papua is one of the best coffees Indonesia has. Arabica coffee grown in the peak area of Jayawijaya mountains has acid levels that close to zero, and low caffeine. Because the higher the place, the better arabica coffee will be. Arabica coffee is grown…
---
For those who want to spend a vacation in Merauke Regency, they indeed need to find information regarding the most recommended tourist sites in that region. As for the reference, there is the famous Kapsul Waktu Monument in Kelapa Lima Village. The location is right on the city square, so it is quite accessible for everyone. Well, aside from the easy accessibility, the monument becomes famous due to other reasons, though. For instance, it is related to the name, which means the monument of the time capsule. Not to mention…
---
Known as the town at the east-most end of Indonesia. Merauke is the first town in Indonesia Archipelago that catches the first rays of the rising tropical sun. Officially, Merauke as the capital city of Papua province, Indonesia. Merauke as one of the goals in Papua must be visited and enjoyed the beauty of nature. Found on February 12, 1902 by a Dutch citizen who tried to live among the indigenous population of Marind Anim and Sohores. The name Merauke itself is said to originate from an anecdote among Dutch settlers and indigenous. At…
---