Investment in Blitar Regency
---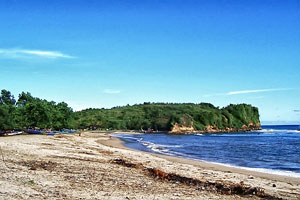 Industry and Mining Sector
Manual labor with enough potency that developed by Blitar regency is cananga oil, coconut sugar, wood lathe, nuts chips and silver jewelry. From all of the five kinds of commodities, the ones that can reach export markets are cananga oil and silver jewelry. Cananga oil is mostly sold to European countries (France, England, Germany), America, Japan, Singapore. The silver jewelry is (bracelets, earrings, rings, necklaces and brooches) which are mostly marketed to Australia, New Zealand and Japan.

Small and Light Industry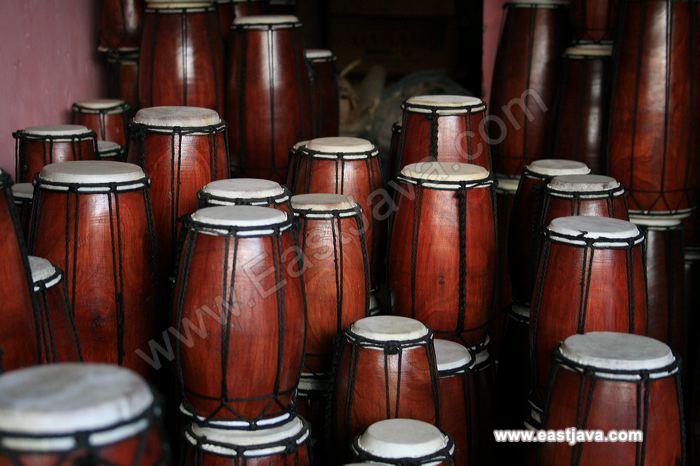 The existing of light industry, handicrafts and other home industry are just for local and regional market. The possibility for developing and promoting to medium and large scale it's depend on the role of banking services.
Heavy Industry in this sector, the prospect of mining resources i.e. iron sand depends on autonomous investment. In the other hand, research for projecting the quality and capacity of this mining resource is necessary to make the projection on mining industry.

Agriculture Sector
- Farm Food Crops and horticulture
as the regency that has fertile land, especially in the north part territory; development possibility of agriculture sector must be emphasis on diversify caption and multiple cropping agriculture development system. In the contrary, the south territory has a prospect for developing agriculture sector, especially for horticulture, commercial and plants industrial. Major farm food crops in East Java and especially in Blitar regency (as one of the fertile regency of: Paddy (238,654.11 ton), Rice corn (39.00 ton), Sorghum, Cassava (163.85 ton), Sweet potato (7.203 ton), Soybean (14.105 ton), Peanuts, beans, Fruit, Vegetables.

- Blimbing (star fruit) of Karangsari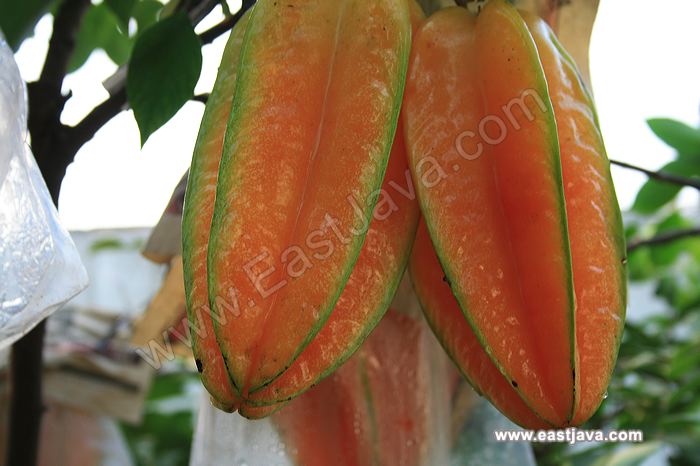 Star fruit production in Blitar municipality ranges from 20 to 50 kg per tree; even there are some, which can produce 30 kg per tree. The products depend on the age of the trees. At the present time, Blitar municipality is producing star fruits of Karangsari, amounting to 360,000 kg per year for both local consumption and other cities' consumption in East Java.

- Pecel (peanut) Sauce of Karangsari
This kind of peanut sauce that has been very popular among most big cities in Indonesia, and it has export to foreign country such as Netherlands, Suriname, Hongkong, and the Middle East Countries. The average production amounts about 350 tons per year.
The plantation of Tobacco, Sugarcane, Cotton, Rosella, Coconut, Coffee, 'Capok', Clove, Tea, 'Cananga', Areca Nut, Cinnamon, Red Pepper, Cashew Nut, Castor Oil Plant, Vanilla, Pineapples, Canaries, Fan Palm, Rubber, Cocoa, Abaca, ect.

- Fishery Sector
Fresh Water Pond Development of fresh water pond in Blitar regency has possibility through the effort making more effective irrigation system. Investment opportunity in this sector, really emphasize on the variety fresh water pond. Pond fish: 'Gurami', Fresh water fish (Mujair), Cat fish (Lele), 'Gabus', frog, etc.
Decorative fish: Coy, 'komet', 'Oskar', Man fish, Black Molly, etc.

- Trade Sector
Small Business Investment opportunity in trade sector depends on the capability and the research by the investor candidate.

Crafts
- Onyx Crafts
This kind of gemstone is produced at Kauman and Kepanjen Kidul. The products can be souvenir articles and statues, which supply local demands; moreover, they are also marketed to other cities especially in Java, such as: Jakarta, Surabaya and other big cities.

- Lathe Wooden Craft
This craft has become the prime product of Sentul and Tanggung. The products are formed children toys, household, sport equipments, and so on. The products are asked by the local demands including other areas in Indonesia especially in popular tourist destinations. The yoyo product is export to foreign markets for this kind of wooden craft.
For More Information About Blitar Investment
Please Contact :
www.eastjava.com
email : info@eastjava.com

Latest News
Serang Beach Serang beach is located in Serang village, Panggungrejo sub-district, it 's about 40 Km from Blitar city. This beach is stunningly beautiful. The sea water has turquoise color and strong waves, typical of Indonesian south sea. Moreover, the greenish nuance is also can be found around the hill in the next side of the beach. The visitors who come to the beach can hike the cliff and fishing. In fact, there are numbers of fisherman who traditionally fishing the lobster and fishes. More info visit: www.eastjava.com
---
Tambakrejo Beach is located about 30 km from Blitar city, in Tambakrejo village, Wonotirto district. In this location, in every first Suro month (the new year in Java calendar) is performed a "Larung Sesaji" ceremony, and visited by thousands people from various areas. The south sea (Indonesia Ocean) waves splashing and the sunshine in the evening, make the situation feel peaceful. It is compatible for the townsman who had bored with the metropolitan life. They can enjoy the natural beach with its beautiful waves and beautiful sunset. The visitor can…
---
Karangsari Agro Tourism Karangsari Village, Regency of Sukorejo, Blitar is become popular because of the Star Fruit (Belimbing). What makes this star fruit become so famous is coming from the size, which has jumbo size, and it has sweeter taste than commonly star fruit, with tempting light yellow. While doing devotional visit to Bung Karno graveyard, you can spend your time visiting Karangsari village and buy the star fruit as a gift. While enjoying the atmosphere at Karangsari village you can also see the star fruit's tree over the road,…
---
Tambakrejo Beach Tambakrejo Beach is located about 30 km from Blitar city, in Tambakrejo village, Wonotirto district. In this location, in every first Suro month (the new year in Java calendar) is performed a "Larung Sesaji" ceremony, and visited by thousands people from various areas. The south sea (Indonesia Ocean) waves splashing and the sunshine in the evening, make the situation feel peaceful. It is compatible for the townsman who had bored with the metropolitan life. They can enjoy the natural beach with its beautiful waves and beautiful sunset. The…
---