Cinoki Beach
---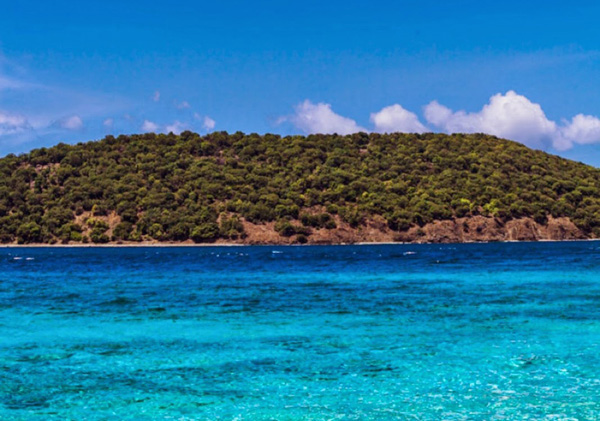 Situated on the seashores of Makassar Strait, Cinoki Sarudu beach has its own charm, a stretch of beach which is very potential to be used as tourism destination and become the leading tourist attraction in North Mamuju regency.
SLocated at 500 m from Poros Trans Sulawesi road, 2 km from the district town and 75 km from the district capital, this beach is can be reached through paved road and very easy to reach by car and motorcycle. The settlement is relatively near, which can be functioned as a Homestay. Cinoki beach is unique, because the area is surrounded by old graves were supposedly have thousands of years old.
SThe green open space at this beach is allowing this area to be developed for potential tourist destination in North Mamuju regency, due to the Lush green trees that create shadiness and cool situation in the middle of refreshing nuance.
SAs one of the Top destination Tourism in North Mamuju, Cinoki being Prioritized for better tourism destination for both local and foreign tourists, it can be seen from numbers of constructions that been built for facilities, like gazebo, street concrete, and the gateway to the area.

Latest News
If you are visiting Polewali Mandar, it's a good idea to play around at Limbong Kamandang Waterfall. This waterfall is located in Kurrak Village, Tapango District, Polewali Mandar Regency, West Sulawesi.Departing 35 kilometers from Polewari Mandar City, Limbong Kamandang Waterfall stretches to offer its stunning natural charm.The natural panorama in this area is very beautiful and natural. The cool air, the shade of the trees, is even more beautiful with the waterfall curtain that rises about 100 meters high.The beauty of Limbong Kamandang Waterfall can be seen very clearly from…
---
Karampuang Island is a beautiful island located in Karampuang Village, Mamuju District, Mamuju Regency, West Sulawesi Province. By boarding the ship as the only means of transportation to Karampuang Island from the port of Mamuju, visitors can already enjoy the beauty of island which is also known as the crocodile island by the local community because of its shape similar to the reptile when viewed from above. Even though ships are the only access to go to Karampuang Island, activities from Mamuju city to Karampuang Island have never been lonely.…
---
  Polewali Mandar Regency becomes increasingly popular these days, especially due to the presence of Tonyaman Archipelago. However, people have other reasons for visiting the region! These include the interest in local culture and tradition. Not only Polman becomes the home of Mandar Tribe, but it also offers various interesting traditions that tourists can enjoy during the visit. In fact, it may require much time to enjoy all these traditions as there are many of them. Plus, tourists need the help of a local guide who can explain thoroughly regarding…
---
Dato Beach, Majene or better known as Pantai Pasir Putih Dato Pangele, is located at 7 kilometer from the City of Majene, West Sulawesi. To go to this resort, we use private vehicles or rental vehicles, about 15 minutes from the town of Majene. The road is quite smooth, and we will pass through a small forest and gardens. After arriving at beach's parking lot, we have to go for 20 meters down the cliff through the stone stairs. The beauty of Dato beach is divided into two parts: the…
---