North Kalimantan Province
---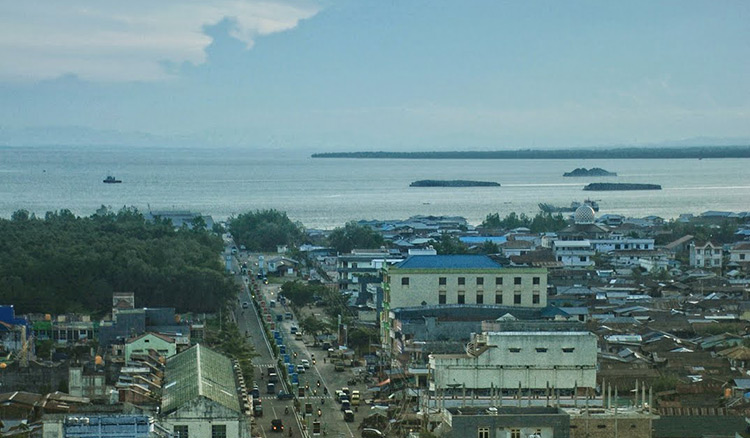 North Kalimantan is a new province in Indonesia which is in the northern part of Kalimantan Island. North Kalimantan province is a province that borders directly with our neighboring countries, are the State of Sabah and Sarawak, East Malaysia.
At this time, North Kalimantan is included in the youngest province of Indonesia, the province officially authorized into a new province in the House of Representatives plenary session on October 25, 2012 under Law No. 20 of 2012.
In the decision of Ministry of the Interior North Kalimantan set to 11 new autonomous region consisting of one province and 10 regencies, including North Kalimantan on April 22, 2013. Together with the establishment of the decision, Coordinating Minister Fauzi also appoints regional head of each regency there, including the Governor of North Kalimantan is Irianto Lambrie.
Governance infrastructure in North Kalimantan is still in the process of preparation that is scheduled to take place at the latest within one year. At the time of establishment, the territory of North Kalimantan is divided into five administrative regions, which consists of 1 cities and 4 regencies as follows:
1.   Tarakan City
2.   Bulungan Regency
3.   Malinau Regency
4.   Nunukan Regency
5.   Tana Tidung Regency

Latest News
  Since 1994, they have spent most of their  life as field guides deep in the jungle and river of Borneo, with this years experiences also they are growing up in the fields as Wildlife and Culture tour guides, which know well about the adventure in Borneo and supported by their impressive and solid background of the team with depth and breadth of knowledge and experiences in the rain forest and animals, especially Orangutan. The teams are also have been voluntary for Orangutan for few years. Their adventures tour packages…
---
Samarinda Samarinda is a city in East Borneo which also an official capital city for East Borneo province. The whole area of the city is directly border to the Kutai Kartanegara Regency. There are some historical time-lines that remain the build of Samarinda city from the early time until this present time. It start from Bungaya agreement to the arrival of the Bugis to the Sultanate of Kutai, this Wajo Bugis people are living in Samarinda at the beginning of the year 1668 or precisely in January 1668 that as…
---
Banjarmasin Banjarmasin is one of the Indonesia cities and the capital of South Kalimantan province. The original name of Banjar is Banjar-Masih, in 1664 in the Dutch wrote Banjarmasch. Banzjarmasch then turn to be Bandjermassing/Bandjer Massing/Banjermassing/Bandjarmassingh, then Bandjermasin/Banjir Massin/Banjarmassin/Banjarmatsin/Bandjarmasin, in new spelling to be Banjarmasin. Another name of Banjarmasin is Tatas, were taken from the name of the delta islands that make up the downtown area of Banjarmasin. This city is sometimes called as River City, for there are lots of river which flows in this area. The local inhabitant…
---
Dayak People Dakay people or Daya or Dyak are the indigenous peopleof Borneo Island, Indonesia. They live in groups in mountains, outbacks and they are such a terrestrial group, a group who live in land, not in marine zone. Dayak people are divided into some sub-ethnics that have different language and even different way of living. Shortly, Dayak is referred to Ngaju People or Ot Danum tribe who stays in South Borneo. While, in general, Dayak is referred to the 6 tribes of Dayak; [Kenyah-Kayan-Bahau],[Ot Danum],[Iban],[Murut],[Klemantan] and [Punan]. Those six…
---