Visiting Cangkringan Sub-District in Sleman Regency, Yogyakarta Special Region
---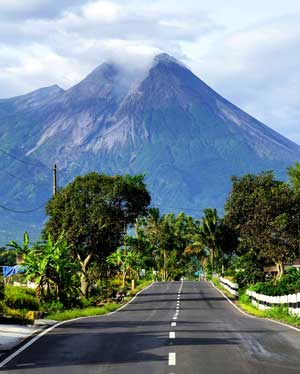 Yogyakarta City consists of several regencies and one of them is called Sleman. Well, when it is about Sleman Regency, the region has become a nice destination to spend a vacation! It has an interesting sub-district called Cangkringan, for example. It becomes the home of many great recreational areas and offers a nice landscape for relaxation. Not to mention visitors can find some recommended eateries to enjoy delicious local snacks and drinks. The location is also near to the famous Kaliurang Tourist Site, so tourists can drop by either after or before visiting Kaliurang.
The Nuance
As mentioned before, Cangkringan Sub-District is located on a highland. It resides on 400 meters above the sea level, so the nuance feels so refreshing. The landscape is hilly, so it is suitable for exploration and trekking. As for the locals, they are indeed friendly and always ready to help visitors regarding the direction and services. For the information, most locals work as a cattle breeder. No wonder, many animal husbandries reside there. Some of these people open an eatery and offer various types of traditional foods, as well. Thus, tourists don't need to worry when it comes to foods.
Exploring Cangkringan Sub-District
Well, here is the question. What can tourists enjoy in Cangkringan Sub-District? In terms of tourism, most of them are natural attractions. For those who love trekking, in this case, they must head to the slope of Merapi Volcano right away. In the same area, they would find the famous site called Merapi Stonehenge. As the name suggests, this spot offers unique rocky ornaments and suit those who love photography.
After exploring the highland, tourists must head to Hobbit House for further excitement. This spot is also suitable for photography. Next, tourists must not forget to visit the Lost World Castle in order to collect more beautiful photos. After that, they should drop by in Sisa Hartaku Museum where many remains of items that had been hit by Merapi's eruption reside. Even some animal bones are kept there!
What is next? Cangkringan Sub-District is also known for its culinary, indeed. During the visit, it is recommended to drop by in local eateries and enjoy some snacks like Jadah Tempe, Sate Kelinci, Pepes Belut, Sate Jaran, and much more. The taste is unique and the price is nice. So, don't forget to taste them all!
Nearby Attractions

Kali Dalem
Seribu Batu Village
Remontts Funtrack
Merapi Volcano Museum
How to Get There
The best way to reach Yogyakarta City is by airplane, especially those who live outside the region. For instance, a flight from Soekarno – Hatta International Airport (Jakarta City) to Adisucipto Airport may take about 1 hour and 10 minutes. After arriving at the destination, tourists' next destination is Sleman Regency. The distance is 9.9 km and the best route to take is Padjajaran Street. This trip would take around 16 minutes, therefore. Once tourists arrive at Sleman, their next destination is none other than Cangkringan Sub-District. The distance is 15.3 km, so this trip would take around 28 minutes. As for the best route, it is Kaliurang Street.
Where to Stay

The Cangkringan Jogja Villas
Wisma Putra Jaya
Shangrila Villa
Sewu Padi Hotel