Sirandah Island in Padang City, West Sumatra Province
---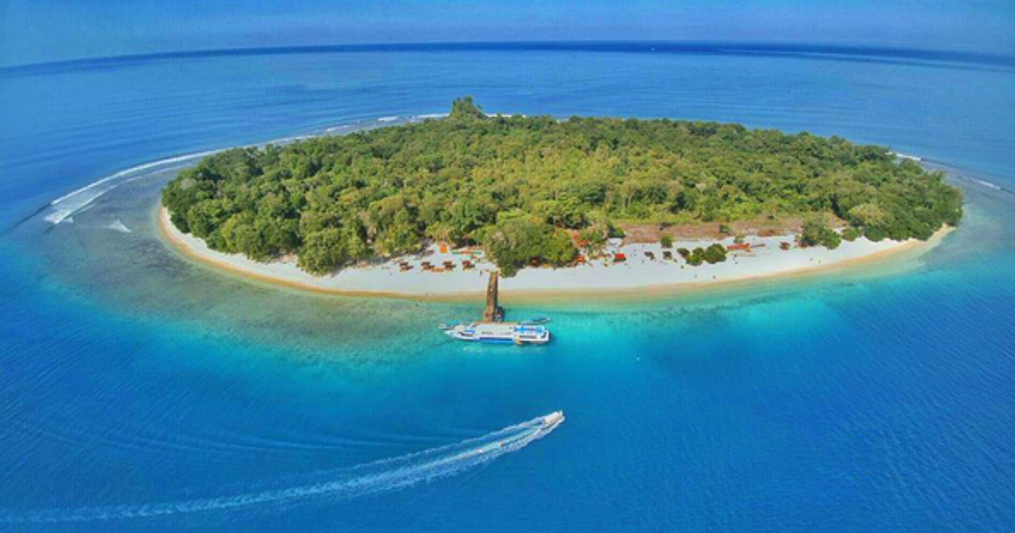 Perhaps only some outsiders and tourists know the presence of small islands in Padang City. One of the best islands to explore is called Sirandah and it is located beside Sikuai Island. The size is smaller than the neighboring islands and the nuance is more serene as well. Despite the fact, the island has lots of allures and beauties. In terms of name, it derives from the words "Si Rendah", which means low. The locals gave the name based on the geographical characteristic. The island is surrounded by sloping beaches and low landscape, after all.
The Nuance
As mentioned earlier, Sirandah Island is smaller than other nearby islands. The total area is only about 10 hectares and it is dominated by tall green trees. The island is surrounded by white sandy shorelines, which are known for its sloping characteristic. The waves are considered safe for swimming and water sports here. Plus, the island has a small hill, which is perfect for trekking, hiking, and sightseeing. In terms of location, it is the outermost of Padang City. What is more? Due to the richness of sea beauty, the island also becomes divers and snorkelers' favorite destination to explore!
Exploring Sirandah Island
Once arriving at Sirandah Island, tourists may notice a serene and beautiful landscape right away. A resort welcomes everyone, so tourists must get the room for resting first before exploring the island. These days, the local government even has given some improvements to the site. They accommodate visitors with several facilities including gazebos, cottages, Jet Ski service, and much more! It is even easy to reach a neighboring island (Sikuai), which is only 800 meters apart.
During the exploration, tourists may find some unique objects in Sirandah Island. The most noticeable one is a sea turtle-like coral rock. This object definitely becomes everyone's favorite background for photography. What is more? The next thing to enjoy is none other than the serenity. The island is more peaceful than others, as the location is the outermost of the region. Thus, all visitors are able to enjoy the pristine environment and rejuvenating nuance.
For those who love water sports, snorkeling and diving are indeed recommended. According to locals, some small tropical sharks often drop by in this area, too! Later, at night, tourists may see sparkling lights on the horizon, which come from Teluk Bayur Port! What an amazing sight! As for accommodation, tourists can either rent a resort room or go camping in Sirandah Island. Each of these offers a different satisfaction, after all.
Nearby Attractions

Sikuai Island
Ular Island
How to Get There
First, tourists should reach Padang City before heading to Sirandah Island. For outsiders, the best transportation is definitely airplane. Here is an example. A flight from Jakarta City (Soekarno – Hatta International Airport) to Minangkabau Airport may take around 1 hour and 40 minutes. After arriving at Padang, the next destination is Teluk Kabung Port and the best route to take is Padang Bengkulu Street. This trip would take about 53 minutes, as the distance is 33 km. From the port, they should ride a speedboat and head to Sirandah Island immediately. During good weather, the voyage may take around 1 hour and 30 minutes or more.
Where to Stay