Banto Rayo in Padang City, West Sumatra Province
---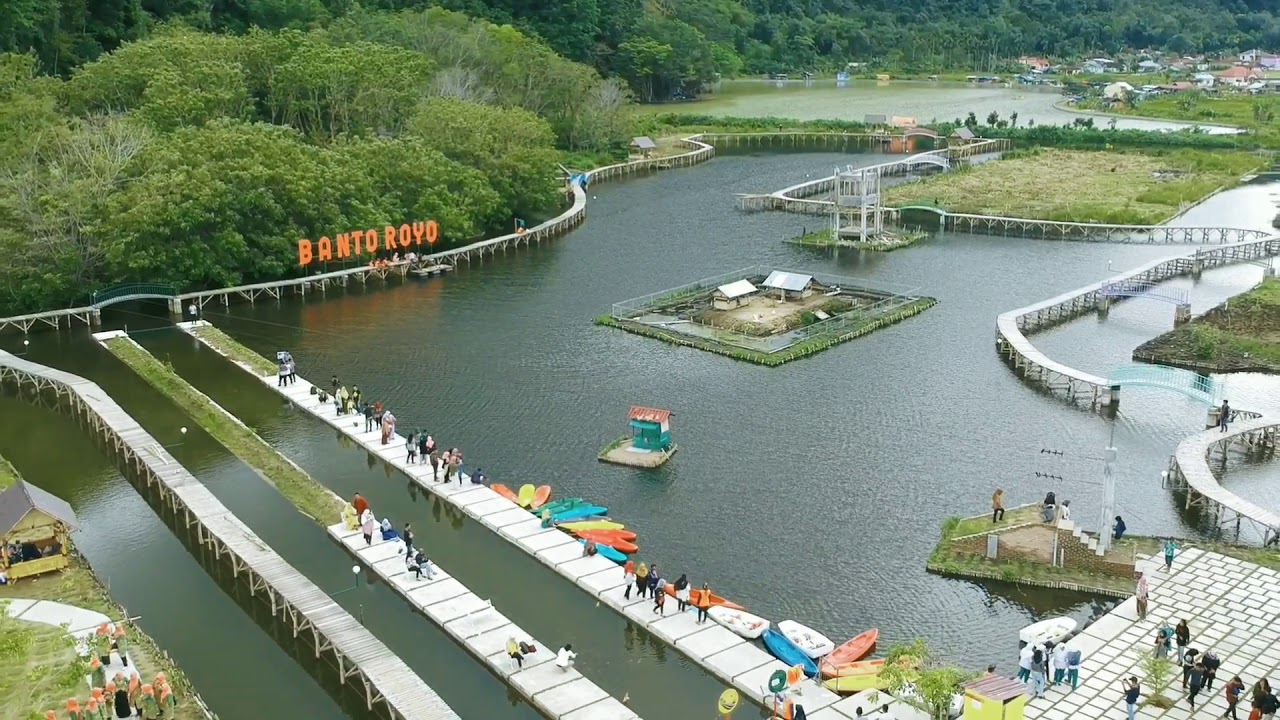 Exploring Padang City during holidays gives a new experience to tourists. Lots of attractive vacation areas are available for them to explore, after all. One of them is located on the border between Padang City and Agam Regency, which is called Banto Rayo. To be exact, it resides in Koto Tangah Village and belongs to Tilatang Kamang Sub-District. In a nutshell, this area is dominated by limestone hills and swamps. Thanks to the local government. They turned it into a beautiful tourist site with several comfy facilities. Thus, visitors can enjoy relaxation while getting closer to nature!
The Nuance
In terms of nuance, it feels comfy and soothing in Banto Rayo. The total area is about 6.2 hectares, so it is suitable for exploration. Not to mention it has various features, including natural attractions and man-made facilities. The prime feature is none other than the swamp forest. The site features a bamboo bridge to explore the area comfortably. Plus, visitors can find some small huts or gazebos in some parts of the site. The management even provides a viewing post to enjoy sightseeing better! What is more? The site features a playground, canoes, and outbound facilities like flying fox!
Exploring Banto Rayo
So, what can tourists enjoy in Banto Rayo? The first motive to visit it is relaxation. Visitors want to explore the site and enjoy the nuance. The presence of serene swamps and beautiful hilly panoramas never fail to amuse everyone. Usually, tourists would walk on the bamboo bridge while exploring the swamp. Others choose to sit comfortably on the hut, though. Regardless of the activity, it must be done with either friends or families for a better experience.
Next, photography and sightseeing become other motives. Visitors can simply take photos of the site while getting around. As mentioned before, it is recommended to climb on a viewing post in order to get better views and objects for photography. Another tip is related to the weather. For the best photo results, everyone should only enjoy photography during good weather. Otherwise, the rain may become a problem.
What is more? Banto Rayo features a playground for kids. Thus, parents can let their kids enjoy fun activities in that spot. For adults, they can choose the outbound arena, instead. In this spot, they would find challenging rides like high rope, flying fox, canoes, etc. Even a swimming pool is available! These days, in fact, people come to Banto for camping!
Nearby Attractions

Tirtasari Park
Sonsang Village
Nagari Parsiapan Karang Tengah
How to Get There
First, everyone should head to Padang City. It can be done fast by airplane regardless of where tourists come from. For example, a flight from Jakarta City (Soekarno – Hatta International Airport) would take around 1 hour and 40 minutes. After arriving at Minangkabau Airport, tourists should take Sicincin – Malalak Street and head to Banto Rayo right away. The distance is 116 km, so this trip would take around 3 hours. It is recommended to take the best local transportation service for a faster trip, though.
Where to Stay

Komphill House
Pakankamih
Parai Mountai Resort