Dompu Regency
---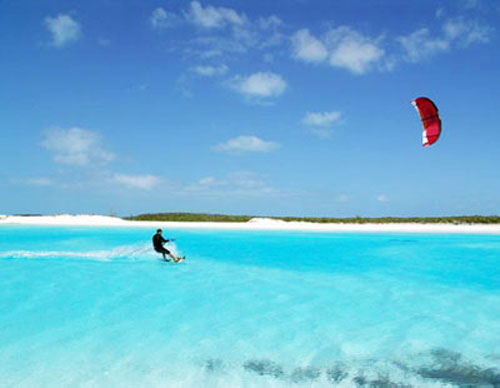 Dompu is the capital city of Central Sumbawa. It is situated on the main road between the district of Sumbawa and Bima district.
Tourism Objects in Dompu
Mada Prama

It is located about 4 km from Dompu. Natural spring water for swimming and bathing set in lush tropical forest surrounding.

Dermaga Kempo Beach

It is located in Saleh Bay. It is a port that connects Dompu to Nisa Pudu and Nisa Rate Islands.

Nisa Pudu and Nisa Rate Islands

Nisa Pudu and Nisa Rate Islands have beautiful panorama. People can enjoy the sun from either island. They are located 45 km from Dompu and they can be reached by public transportation.

Hodo Beach

Hodo Beach is about 45 km from Dompu. Located on Salch beach, the beach is an excellent stop over before ascending Mount Rinjani. Fresh water is available.

Calabay

It is about 100 km from Dompu. It has a port called "Tiga Bangun", a port through which timber are exported.

Mount Tambora

Mount Tambora is about 100 km from Dompu. It is the highest mountain in Sumbawa. Its eruption in 1815 was one of the most destructive and powerful volcanic explosions in human history, caused a huge catastrophic all over the island. The explosion could be heard as far as Ternate (1400 km), and tremors were felt in Surabaya (800 km). The volcanic dust, ejected into stratosphere acted as a giant filter, creating a spectacular orange sunsets around the world, the eject which circled the world caused temperature to drop almost 2 F degrees below normal for the whole year, resulting in the famous 'year without summer' of 1816._Nowadays, the vicinity of this mountain has become a game and conversation area. Mount Tambora has a dense forest and various kinds of wood. There is a vast meadow, which extends on the slope of the mountain. The hunting area that faces the sea makes the panorama more beautiful. The port here connects to Kempo district.

Doro Bata

It is about 1 km from Dompu. Here can be found the remains of the Dompu palace, which was covered with volcanic dust during Mount Tambora's explotion in 1815.

Woja Beach

Woja Beach is located in the western part of Cempi Bay. The folktales that describe the origin of Dompu are very famous. The beach has white sand and a beautiful panorama. It is an interesting place.

Lapadi

Lapadi is located about 5 km South of Dompu. Lapadi is an area for traditional horse race with little jockeys - children of 8 years of age. The traditional horse race is exclusive. There is also a livestock "Koteka" (cattle breeding and sheep herding).

Hu'u Beach

This beach location is about 40 km from Dompu and about 100 km from Bima airport. The largest stretch of beach in the West Nusa Tenggara. Its long and uncompromising curling waves, which have 8 levels gives the area. It has reputation as one of the hottest spots for surfing in Indonesia.

Nangga Doro

It is about 45 km from Dompu. Nangga Doro has a mountainous resort with a very hot water spring. The temperature ranges between 80.5 to 81 degrees Celsius.

Latest News
Of the many tourist destinations in West Lombok Regency, West Nusa Tenggara, Mekarsari Narmada Park offers interesting tour packages. Tourists can try the Tri Sunah activity tour package. The Tri Sunnah are swimming, horse riding and archery. Mekarsari Narmada Park originated from the desire of local residents to take advantage of the existing agricultural potential. The management has built a new swimming pool on resident's land of 2,500 square besto the ide Pecatu village land of 4,500 square meters. The village land was turned into a park equipped with archery…
---
Kenawa Hill in Sumbawa Regency, West Nusa Tenggara Province Sumbawa Regency is part of West Nusa Tenggara Province and it consists of both land and sea natural attractions. The region even features an archipelago where many beautiful gilis or small islands reside. Kenawa Island is one of them and it is known for both the stunning sea and the famous Kenawa Hill. That means tourists should head to the island first if they want to explore and get on the top of the hill. At that spot, they can enjoy…
---
Sumbawa Regency is part of West Nusa Tenggara Province and it consists of both land and sea natural attractions. The region even features an archipelago where many beautiful gilis or small islands reside. Kenawa Island is one of them and it is known for both the stunning sea and the famous Kenawa Hill. That means tourists should head to the island first if they want to explore and get on the top of the hill. At that spot, they can enjoy several tourist activities like sightseeing, photography, camping, and short…
---
Well, some tourists are likely to look for unique vacation spots over time. It is because they want to get a new experience during the holidays. In this case, Sumbawa Regency offers Batu Bulan Dam! As the name suggests, the dam resides in Batu Bulan Village and it belongs to Moyo Hulu Sub-District. In terms of function, it is similar to other dams for sure. One thing that makes it different is related to the nuance. The beautiful landscape and merry atmosphere lure more people to enjoy sightseeing, photography, fishing,…
---