Hotels In West Nusa Tenggara
---
Jeeva Beloam Beach Camp Resort
Sun. Surf. Stars. Serenity. Find it all here at Jeeva Beloam Beach Camp. On a secluded cove with two pristine white sand beaches, Jeeva Beloam Beach Camp, "The Soul of Beloam," is one of the few untouched places in the world where you can truly return to the rhythm of life. Jeeva Beloam's 'off the grid' recycled wood and alang alang beachfront berugas combine elements of Robinson Crusoe with East Indonesia aesthetics to create a boutique chic beach camp experience.
Jl.Pantai Beloam, Sekaroh, Jerowaru
Lombok Timur, West Nusa Tenggara
Phone: +62 370 693 035
Web: jeevaresorts.com
Golden Palace Hotel Lombok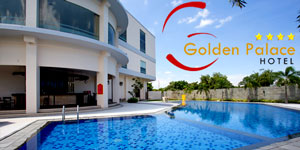 Four star comfort and first class service with conveniently located in the heart of Mataram city. Situated in the center of Mataram business, shopping district, and entertaintment. Golden Palace Hotel Lombok offers guest all the luxuries and comfort, take time to relax in the gymnasium, infinity edge swimming pool or simply let the therapist pamper in the wellness spa. Golden Palace Hotel Lombok has 12th floor with three guest elevator, covered and secure parking bays, the 198 luxurious appointed rooms with five type of rooms and five food & beverage outlet.
Jl. Sriwijaya No. 38, Sapta Marga, Cakranegara
Mataram, West Nusa Tenggara 83232
Indonesia
Phone: +6262 370 617 0000
Web: goldenpalacelombok.com
Svarga Resort Lombok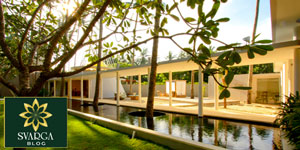 Derived from Sanskrit Language, means "heaven", Svarga is uniquely designed as an exclusive resort like no-where. With its hilly contour, it provides a natural offbeat ambience combined with the richness of local cultures. Here, you'll find a calming resort under the swaying coconut leaves, which is ideally located close to "Senggigi" as one of Lombok's main tourism area. Explore the undeniable charms of Lombok island: with the smell of tropical breeze, white sandy beaches curved by the lush hills of Rinjani, and sowed by the lustrous colors of hand-made woven clothes. Svarga puts itself among those all.
Jl. Raya Senggigi, Kerandangan, Desa Senggigi Kec. Batulayar West
Lombok Barat, West Nusa Tenggara 83355
Indonesia
Phone: +62 370 6195999
Web: svargaresort.com
Katamaran Resort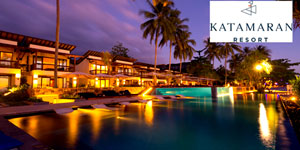 Located right on the beachfront of the exquisite Mangsit Beach in Senggigi, Lombok, Indonesia. Inspired by its name – a yacht with two hulls to steady its sail – Katamaran Resort takes guests on an unforgettable journey to rejuvenate with the balance of body and soul. The pristine ocean, lush landscape, stunning Mount Agung sunset view offers a sanctuary escape from reality – a world of tranquility and inspiration.
Jl. Raya Mangsit Beach Lombok Barat, West Nusa Tenggara
Indonesia
Phone: +62 370 6197 888
Web: katamaranresort.com

Latest News
Of the many tourist destinations in West Lombok Regency, West Nusa Tenggara, Mekarsari Narmada Park offers interesting tour packages. Tourists can try the Tri Sunah activity tour package. The Tri Sunnah are swimming, horse riding and archery. Mekarsari Narmada Park originated from the desire of local residents to take advantage of the existing agricultural potential. The management has built a new swimming pool on resident's land of 2,500 square besto the ide Pecatu village land of 4,500 square meters. The village land was turned into a park equipped with archery…
---
Kenawa Hill in Sumbawa Regency, West Nusa Tenggara Province Sumbawa Regency is part of West Nusa Tenggara Province and it consists of both land and sea natural attractions. The region even features an archipelago where many beautiful gilis or small islands reside. Kenawa Island is one of them and it is known for both the stunning sea and the famous Kenawa Hill. That means tourists should head to the island first if they want to explore and get on the top of the hill. At that spot, they can enjoy…
---
Sumbawa Regency is part of West Nusa Tenggara Province and it consists of both land and sea natural attractions. The region even features an archipelago where many beautiful gilis or small islands reside. Kenawa Island is one of them and it is known for both the stunning sea and the famous Kenawa Hill. That means tourists should head to the island first if they want to explore and get on the top of the hill. At that spot, they can enjoy several tourist activities like sightseeing, photography, camping, and short…
---
Well, some tourists are likely to look for unique vacation spots over time. It is because they want to get a new experience during the holidays. In this case, Sumbawa Regency offers Batu Bulan Dam! As the name suggests, the dam resides in Batu Bulan Village and it belongs to Moyo Hulu Sub-District. In terms of function, it is similar to other dams for sure. One thing that makes it different is related to the nuance. The beautiful landscape and merry atmosphere lure more people to enjoy sightseeing, photography, fishing,…
---