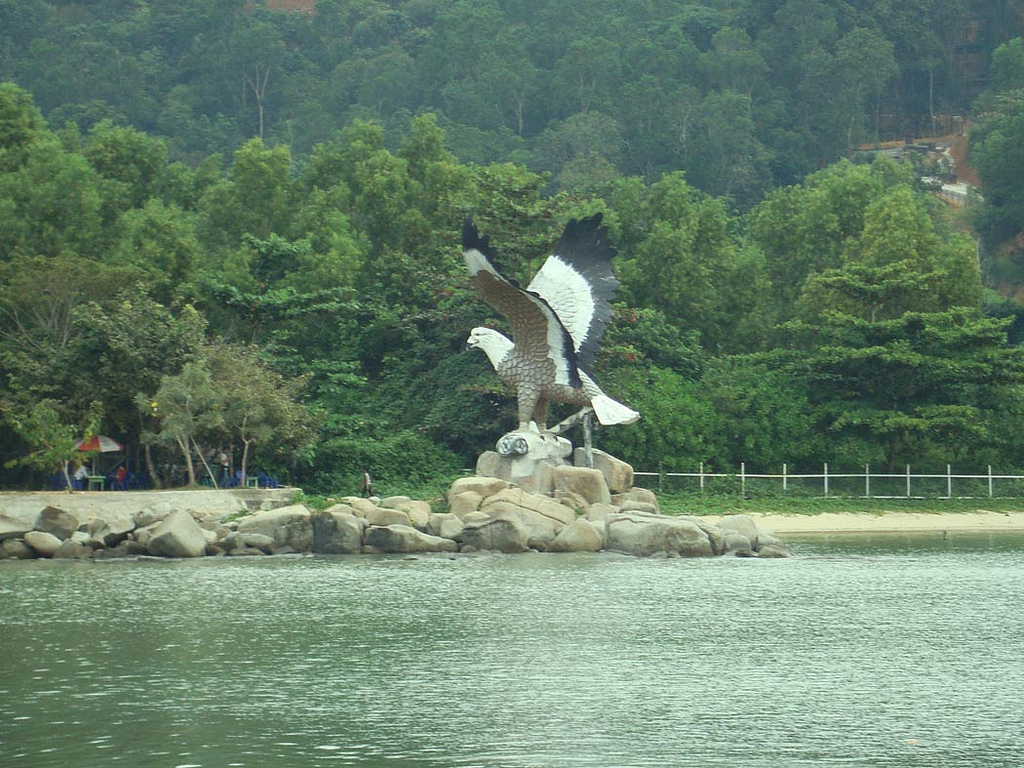 Sinka Island Park
Singkawang is a small town in the west Kalimantan, but there are many interesting tourism inside the town. One of popular destinations in Singkawang is Sinka Island Park; there is a zoo which has many kind of animals and a recreational park family vacation and playground for children.
Sinka Island Park is located in " kelurahan sedau", " kecamatan Singkawang selatan", around 9 km from Singkawang center. To reach this park, from Singkawang center you can go to there by bus, motorcycle, and our personal vehicle.
In Sinka island park you can enjoy the beautiful scenery of a cove, which has the quiet water and blast of wind which tenderly grasp your face. You can also view the small islands on the both sides.
While you taking a walk on the sands, there are many small animal like as the small crab, lived in a hole under the sands. There are also many big and green trees, that make the air and the area so fresh and cold. At the side of the cove there is a zoo which has many kind of animals; like crocodiles, horses, monkeys, birds, etc.
Don't worry about accommodation and lunch break, there are stalls available that prepare for many kind of foods and beverages. At the afternoon, we cam also enjoy the sunset that spray out the orange's light behind of the island.
It's magical…
www.indonesia-tourism.com