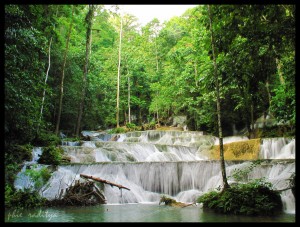 Moramo Waterfall is located in Tanjung Peropa Nature Reserve Region. Precisely located in the Sumber Sari Village, Moramo Subdistrict, Konawe South Regency, South-East Sulawesi, Indonesia. Moramo Waterfall is an amazing nature gift for Konawe Selatan Regency, South-East Sulawesi, which has seven stages of waterfall where the place of water flowed freely. According to the story that developed in the community, this place was believed as the fairies bathed place that descended from heaven.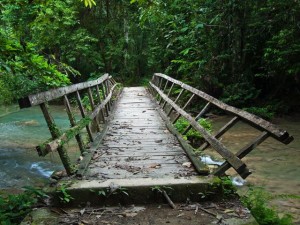 Moramo Waterfall is the beautiful stratified waterfall (cascade) with height around 100 meters. From this height, the water flows through seven main stages. Beside those 7 main stages, it also has 60 small stages that at the same time functioned as the place of the water reception (a kind of water reservoir). From many ponds around the waterfall, there is only one that can be use to swim, that is the pond that is located in the second level from 7 main stages of this waterfall.
To reach the location, the tourists can use the public transportation or private vehicle. It can be start from the Airport of Walter Monginsidi in the South Konawe Regency. From this airport, immediately we can directly go to Alam Tanjung Peropa National Park region. After arrive in the location, the trip is continued to the waterfall by walking for about 2km.
www.indonesia-tourism.com