Bombana Regency in Southeast Sulawesi Province is currently improving its tourism potential in order to compete with other tourist destinations in the archipelago. The regency covering ??2,845.36 km2 area with Rumbia as capital city and has natural resources of mine which is being sought after by investors. Bombana also has rich cultural, nautical beauty, natural panorama and historical heritage that still neatly stored.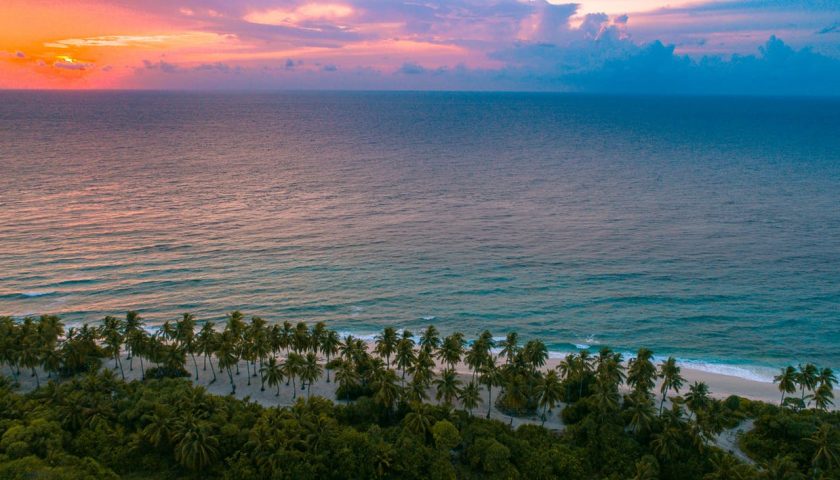 Registered as a tourism village, Tangkeno receives district government support to maintain its natural landscape, including the springs that flow across the island. Tangkeno has long been the cultural center of Kabaena, an island with a distinct language and intricate, mythical stories that stretch across the Indonesian archipelago and finish in the forests of Kabaena. One spring, famed to bring good luck to those who swim in it.
In addition to have an area at Sulawesi, this district also has islands that have the potential to be developed as tourist destinations. It is Kabaena Island.
Kabaena Island can reached in about 4 hours by motor boat from mainland Sulawesi. Bombana Island has variety of tourist attractions that tourists like, such as beautiful nature, waterfalls, marine tourism, and the hospitality of its inhabitants. For this reason, to raise tourism in Bombana District, the government established Tangkeno Tourism Village on Kabaena Island as an icon of Bombana tourism. Why Tangkeno? The village which is located at 700 meter altitudes above sea level is cool and has a number of reliable tourist destination. Tangkeno is called 'Country in the Clouds' with cool air. There are old fortresses, white sandy beaches and still natural.
–sh