Tanjung Selor City in Bulungan Regency, North Kalimantan Province
---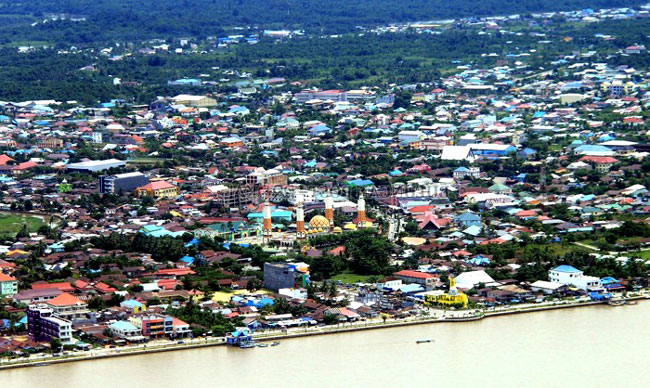 North Kalimantan Province is a beautiful region and it is known for its culture as well as natural attractions. Still, everyone must reach Tanjung Selor City and explore this nice town before exploring other parts of Bulungan Regency later. Tanjung Selor is the capital city, so it offers the best accommodations and facilities to tourists, which becomes a prime checkpoint. As for tourist activities, visitors can enjoy numerous things including traditions, traditional foods, local dances, recreational areas, and many more! Somehow, tourists can learn a little bit of history regarding the city.
The Nuance
In terms of nuance, Tanjung Selor City comes with a different atmosphere. In some parts, it feels serene while others feel crowded. It depends on where tourists spend their vacation, actually. Tanjung Selor is also bordering with numerous regions including Tanjung Palas, Berau, Tanjung Palas Timur, and Tanjung Palas Tengah. No wonder, many tourists often drop by during holidays and weekends. Tourists can also take advantage of population diversity. It is because they may meet both local tribes and modern people in Tanjung Selor! What a rich region! It would be a nice vacation spot for both nature lovers and those who are into cultures.
Exploring Tanjung Selor City
The best thing to do in Tanjung Selor City is an exploration. That means tourists must find some good places to enjoy a memorable vacation. The good news is Tanjung Selor offers many recommended vacation spots. When it comes to nature, tourists must visit Kilometer 18 Waterfall, Gunung Rian, Kayan River, Gunung Putih, Long Pin Waterfall, and Sajau Hot Spring. If they want to visit a nice man-made vacation spot, the best choice is Selimau Park (which is suitable for family recreation).
The next thing that tourists can do in Tanjung Selor City is related to local culture. It is because the region becomes the home of various people with distinct tribes, including Bugis, Dayak, Tidung, Javanese, and much more. No wonder, tourists can find many traditions, rituals, and local performances during the visit. Here is the tip. They must find a reliable local guide who can show the right place and time to watch those local traditions directly.
Another thing that tourists can enjoy in Tanjung Selor City is none other than local culinary. Various types of traditional foods are available and they come with a unique taste and affordable price. Some of the best choices are Soka crab, Kapah, Subut, Richa, Lawa, and Pari skewer. Thus, don't forget to try them all during the visit later.
Nearby Attractions

Crown Water Sport
T. Kuning
Km 12 Mosque
How to Get There
The first checkpoint is Tanjung Harapan Airport at Tanjung Selor City (the capital of North Kalimantan Province). The flight may take some time, though. For example, it may take about 1 day and 11 hours from Jakarta City (Soekarno – Hatta International Airport). From Tanjung Harapan, the next destination is definitely Tanjung Selor City, which may take around 21 minutes, as the distance is 15.1 km. This trip even becomes faster if tourists take Ahmad Yani Street.