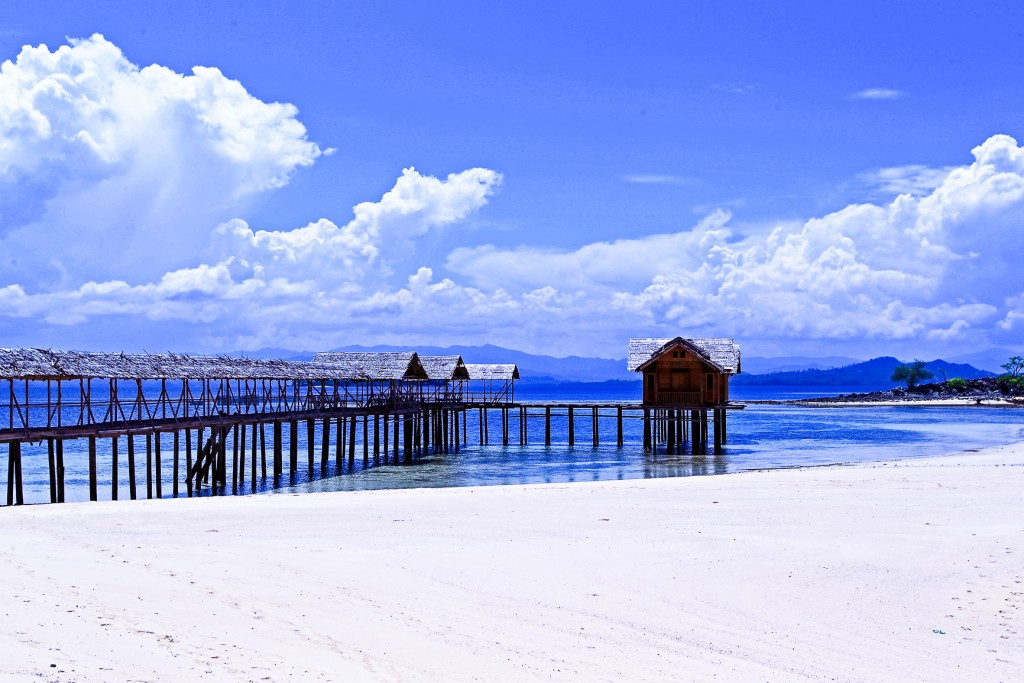 Saronde is a small Island that located near to the Gulf Kwandang, North Gorontalo District. Although this tiny, the charm of the Island is internationally well-known. There are many foreign tourists that come to this Island during peak season.
Seronde Island is still very natural, clean, and away from air pollution. The nature is very soothing and ready to indulge you. Here, you can swim, surf, dive, snorkel or water ski as much as you want. Just do not hesitate yourself to jump and swim, because the water is fine and safe.
The beauty of this Island increases with the charm of the uniqueness of the community who inhabit this island. Their unique traditions that are often held in July has always been attracted many tourists to come to this place.
To access the island is very easy. The distance between Gorontalo and City Kwandang is only 50 km, and it can be reach by using ships and cars. Well, after arriving at the Port of Kwandang, you will continue the journey to this Island by sailing about 45 minutes. Log in to Saronde Island, you do not need to pay anything, just honor the nature and bring the joy at this Island.
Playing sand at this 1 km long will be so much fun. Just like having your own private island. Moreover, if you want to stay at this Island, better to bring your own tent and set it up. There are motel around the Island, you can choose what's best for you, but enjoying the nature naked will be more exciting.