Rawa Baki in Asmat Regency, Papua Province
---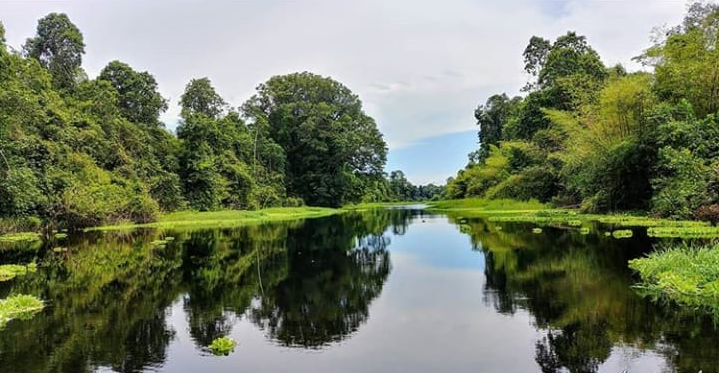 Despite the seclusion and poor infrastructures, Asmat Regency offers a great experience for tourists or visitors. The region is suitable for an adventure and exploration due to the presence of challenging landscapes. In terms of popularity, Lorentz National Park is the best, as it features lots of amazing spots including the one called Rawa Baki. This swamp is also called RBV area by the locals. This conservational area would satisfy those who love nature and animals. Visitors can enjoy exploration, photography, and sightseeing there. Somehow, the site is perfect for learning more about local flora and fauna.
The Nuance
When it comes to nuance, Rawa Baki looks secluded and peaceful. It is because the number of visitors is low and the size of the area is quite vast. To be exact, the site is about 123,281 hectares! The most dominant landscape is definitely the swamp forest. However, it also comes with other landscapes including a dry land. The site has lots of plants and trees, too! Sometimes, the locals are seen in this area, doing spiritual ceremonies. As for the facility, tourists would find some huts and wooden bridge there.
Exploring Rawa Baki
Rawa Baki has become one of the best tourist sites in Asmat Regency. The location is within a protected forest, so it offers a perfect landscape for exploration and adventure. The first thing to enjoy is none other than the beautiful photography. Thus, it is recommended to carry a camera when exploring the area. Another tip is that tourists should wear proper footwear and attire during exploration. They are going to conquer the wild nature, after all. Plus, the track is a little bit challenging.
Lots of species of animals live in Rawa Baki. Some of them are even rare, so tourists require luck in order to meet them. According to the management, the site has more than 400 species of animals. 15 of them are endangered and protected. What about flora? Have no worries. Visitors would find beautiful plants, including the famous local orchids. At least, 37 species of orchids grow abundantly in Rawa Baki. Tourists only need to come during the blooming season to watch all these beautiful flowers. As for other animals, there are reptiles, birds, butterflies, amphibians, etc.
The next allure in Rawa Baki is the presence of famous places like Kampung Lama, Sago Village, sacred sites, etc. Thus, all tourists should drop by at these areas during the visit later. In order to get an efficient exploration, it is recommended to hire a local guide who knows the route and the location well. Have no worries. The fee is negotiable!
Nearby Attractions

Lorentz National Park
Puncak Jaya
Puncak Trikora
How to Get There
In order to reach Asmat Regency efficiently, tourists should consider taking an airplane. From Jakarta City, they can get the service at Soekarno – Hatta International Airport and head to Mozes Kilangin Airport right away. This flight would take around 5 hours during the good weather, actually. Once arriving at the airport, they can take a local transportation service and head to Rawa Baki in Lorentz National Park immediately. The trip usually takes about 3 hours or less.
Where to Stay

Emerald Hotel
Raja Ampat Dive Lodge