Lorentz National Park in Asmat Regency, Papua Province
---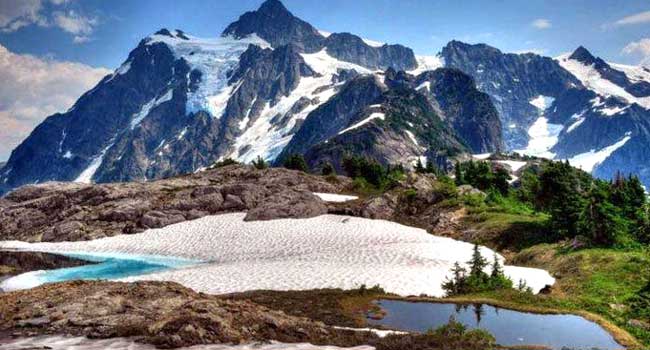 When exploring Papua Province, especially Asmat Regency, parts of Indonesia. Tourists should drop by at the famous vacation spot called Lorentz National Park. It even becomes the prime tourist allure there and has been recognized by both locals and outsiders. Even foreigners are interested to visit the site and enjoy natural exploration. Here is the fact. Lorentz is the biggest national park in South East Asia! No wonder, it is included in the UNESCO's lists of world heritages since 1999. In terms of name, it derives from the Dutch's explorer namely Albertus Lorentz. As for tourist activities, visitors can conduct an exploration while watching numerous species of tropical plants! The site is suitable for photography, too, somehow.
The Nuance
The popularity is not without a reason. Lorentz National Park is suitable for those who love nature and adventure. The nuance is both rejuvenating and interesting, as the site has lots of plants and other attractions. In terms of size, the total area is around 2.4 hectares. It comes with three main allures, which are culture, flora, and fauna. Visitors can also find active mining sites in that area. As for the crowd, the number of visitors is moderate, but it becomes more crowded during holidays.
Exploring Lorentz National Park
So, what can tourists enjoy during the visit? Well, the first thing to enjoy is the variety of culture. During the exploration, visitors would find lots of tribes who live in that area! These tribes have been there for thousands of years, in fact! Some of them are Amungme, Asmat, Dani Barat, Nduga, and Sempan Tribe. According to guides, some other tribes are also available, who haven't adapted to modern life at all. Tourists would be lucky if they can meet all these tribes later!
Aside from culture, Lorentz National Park is also known for its flora. It is said about 34 species of vegetation grow in that area abundantly. The most dominant environments are sago forest, savanna, swamp forest, etc. Not to mention lots of mangroves cover some parts of the site. The presence of these plants makes the site shady, as well. No wonder, tourists won't feel tired while exploring the national park.
People come to Lorentz National Park in order to meet various species of animals that live in the wild. According to the locals, hundreds of species of birds live there. Lots of mammals can be found, too. These include the famous forest cats, tree kangaroos, kuskus, babi duri, etc. What is more? The national park is also known for its glacier! It is quite unique to find a tropical area with a glacier, isn't it?
Nearby Attractions

Puncak Jaya
Puncak Trikora
Rawa Baki
How to Get There
The prime or first destination is indeed Asmat Regency and the best way to get there is by airplane. For example, a flight from Jakarta City (Soekarno – Hatta International Airport) to Asmat Regency (Mozes Kilangin Airport) would take around 5 hours. After arriving at the airport, tourists can take a local transportation service and head to Lorentz National Park right away. This trip may take around 2 hours and 30 minutes.
Where to Stay

Raja Ampat Dive Lodge
Emerald Hotel