Kite Competition
---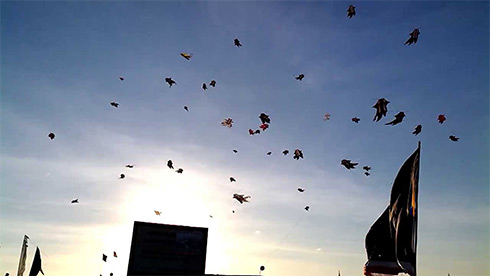 The kite is not only played by children, Pasuruan has a specific agenda which is held to enliven the anniversary of August 17, or other events such as Village ceremony and towards the month of Ramadan.
Kite competitions are often found in some areas such as in Pandaan, Bangil, Purwosari, Lawang, Singosari and Malang.  The most kite competition that popular is the kind of fight kite or Sambitan. And it usually played by individuals or teams. Beside its fun, this competition is also brings something else, including sports, refreshing and establish intimacy between a good friend of one region to another.
This kite event is not only take place during the day, because when the night has arrive, the kite that had been decorated by any ornaments and lights will be twinkling beautifully in the dark night. If the kite is crashed at night, the twinkling lights will be the sign fall of the location marker to be easily found.
This Kite competition is a traditional event that will be maintained as part of People's party and the simple joys that can be distributed as a tourist attraction in Pasuruan.