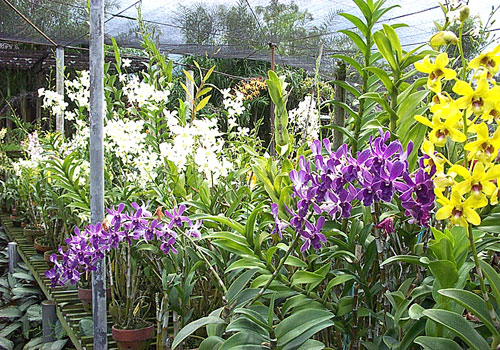 Sien Orchid Agrotourism
Sien Orchid is an orchid garden which stores various kinds of orchids and ornamental plants, located in between Pandaan Tretes access road, where the tourists can see beautiful orchids and both can be bought as souvenirs. In this place also cultivated a variety of orchids for sale on the preservation or for public sale.
They have Dendrobium, Vanda, Cattleya, Rhyncostylist , Phanalaenopsis and many more as their collections.
More info